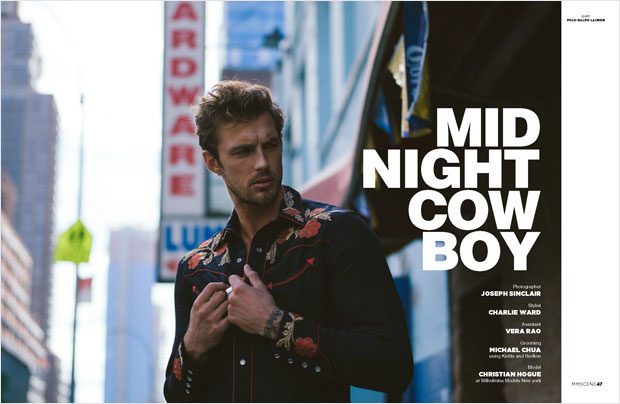 Our contributing writer TEODORA DJURIC sits down for an interview with CHRISTIAN HOGUE to talk about his favourite and craziest jobs, staying fit and those perfect days off for MMSCENE Magazine.
Christian who is represented by Wilhelmina Models in New York City was photographed for MMSCENE Magazine's Issue 020 for the Midnight Cowboy story captured in NYC by fashion photographer JOSEPH SINCLAIR. Christian is also represented by Elite Models in Paris, LA Models in Los Angeles, Kult Models in Germany and Australia as well as Traffic Models in Barcelona, Spain.
Scroll down for our interview with Christian Hogue, MMSCENE magazine photo shoot as well as exclusive previously unseen outtakes: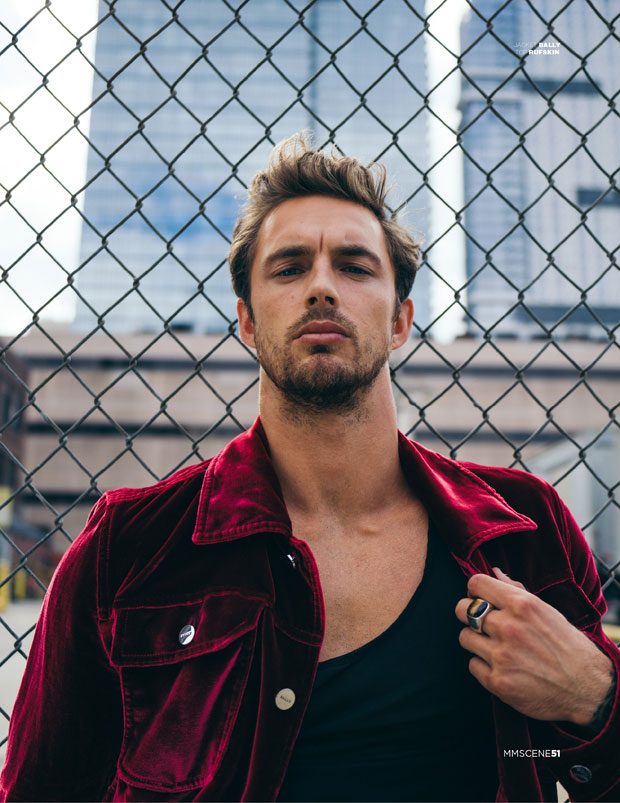 How were you discovered?
My mother agent Teresa Pollman discovered me in front of my home town movie theatre when I was 15. My mom proceeded to make me pursue it after that.

What has been your favorite job so far?
Has to be working on the Versace Dylan Blue Pour Femme campaign shoot.


What's the craziest shoot you've ever done?
Probably working on the Hallenstein Brothers campaign and video shoot.
Who did you look up to when you were still new to modeling?
That would have to be David Gandy he was just a true form of a man who's size didn't make a difference in him being an icon in the industry, it was just effortless for him.

What is the best destination you've ever visited for work?
I loved travelling to Rio, Brazil.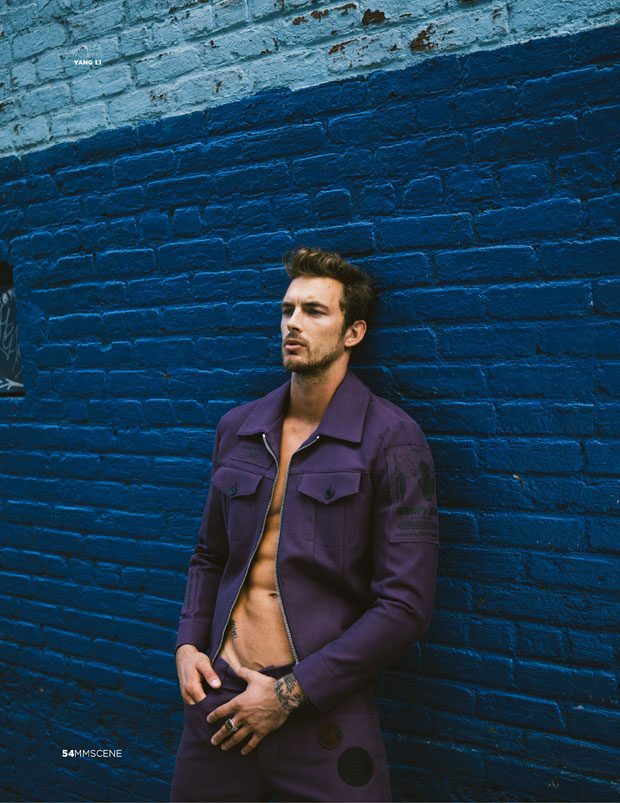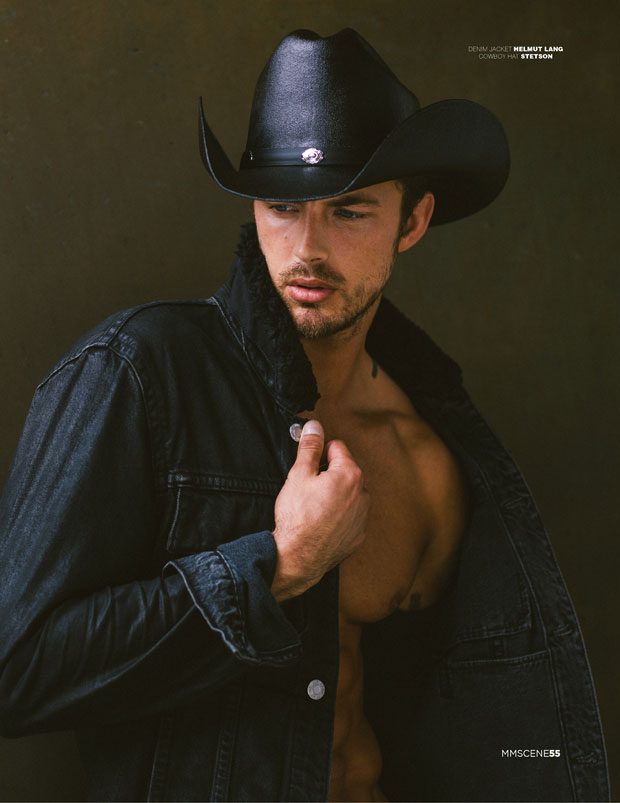 Your dream modeling job?
To be the Face of an Armani Fragrance!
What have you learned from the modelling industry?
I've learned that it is your character that will stand out not just your looks to people.
So, what do you think is the best part about being part of fashion industry?
Being able to have the gift to travel and meet all sorts of new traditions, styles and people.

Describe your perfect day off when you are not modelling.
Two cups of coffee around 8:30 am, then watch two episodes of Frasier my favorite TV show. Then head to the gym to train for an hour or two, afterwords usually meet up with some friends for lunch. If I have my motorcycles I am for sure going out for tight corners ride. Make my way home cook my food for the next day then facetime my family back in Oregon. That's about my day off it can vary depending where I am at in the world.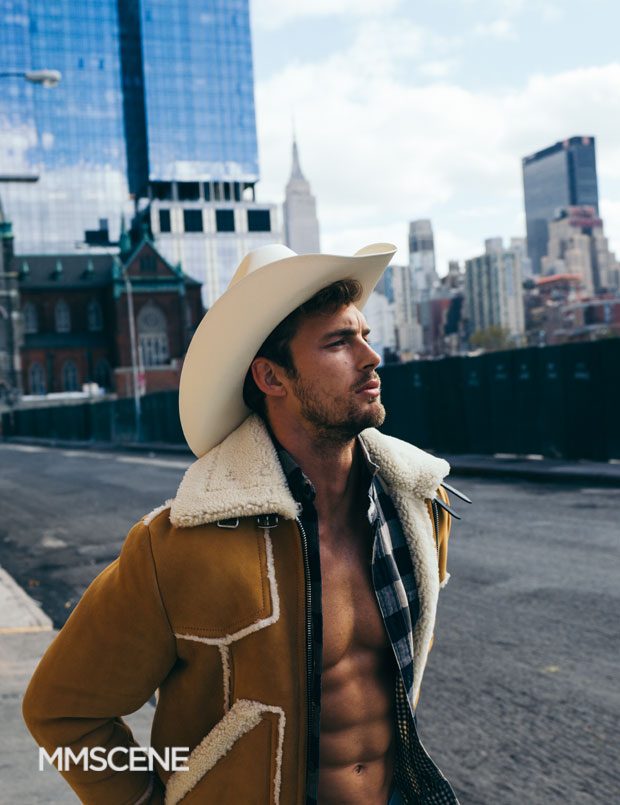 How would you define your personal style?
Simple style I am not a lavish person. Leather jacket, LEVI's jeans, boots with a faded shirt underneath and my silvery ring I am good to go.
How does Christian Hogue stay fit? What is your exercise regiment?
Staying fit is the basic part of my life, it is a habit of eating healthy everyday and being consistent about it. Then training hard everyday always changing how my workouts go so they are never the same.
What's on your current playlist?
Louis Futon's Restless Sea. Young Jeezy Cold Summer. Tory Lanez Shooters. Linkin Park-Faint. Run The Jewels Blockbuster Night pt1. Refused New Noise.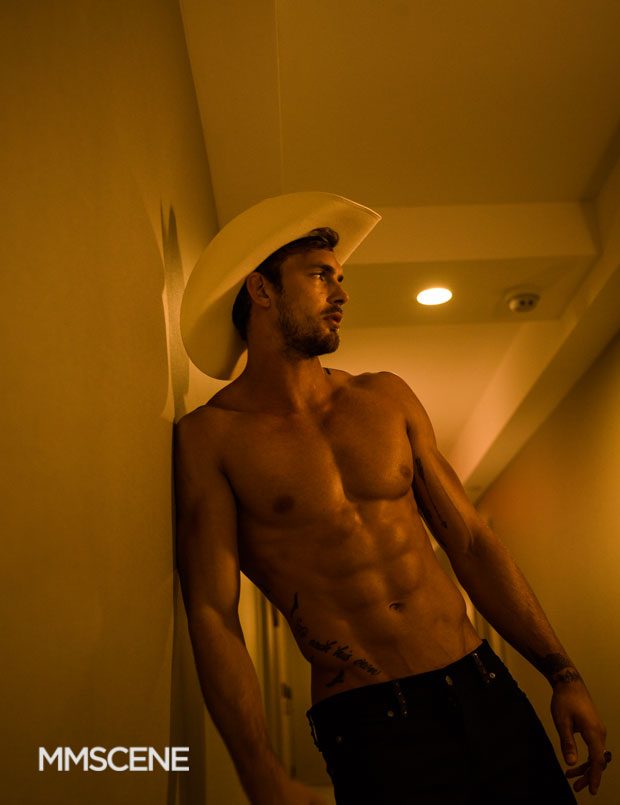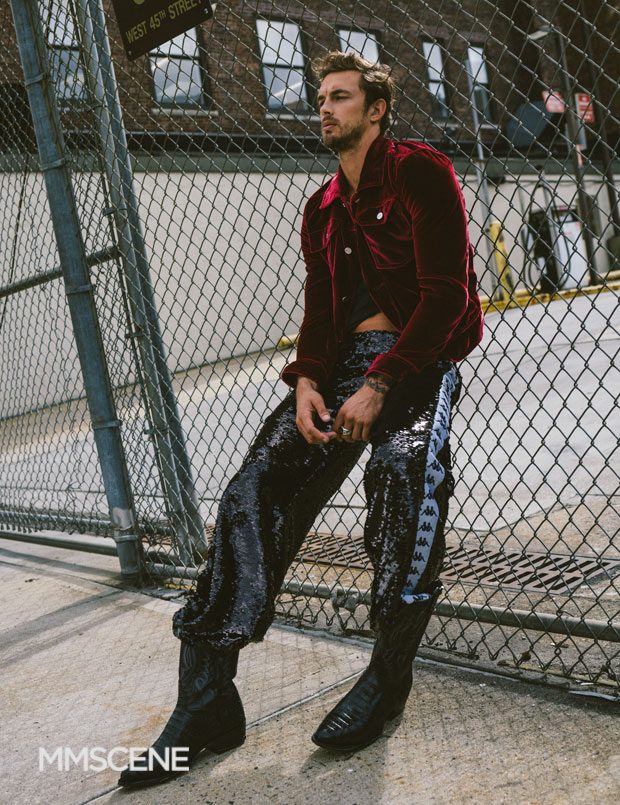 Do you have any obsession at the moment?
My obsession for just over three years now has been my unbelievably perfect woman Alli Martinez.

What makes a person sexy?
Their ability to handle my terrible cheesy jokes
Name three things on your bucket list?
Free dive with great white. Race on the isle of man. Marry my girl.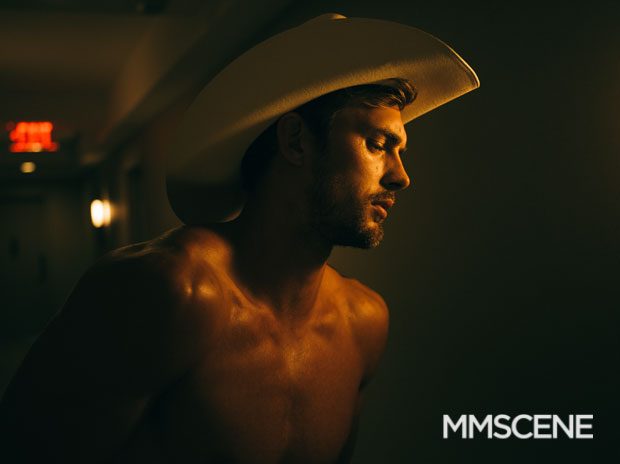 What is the best piece of advice you have ever received?
My grandma would say "Don't be a bitter person be a better person".

Your tip for taking the best photo?
Don't overthink trying to be sexy or good looking in every photo other wise it will be incredibly hard to capture that one organic shot.
Ten years from now (you will be…)?
A family man.
Keep up with Christian Hogue @official_hogue
Photography by Joseph Sinclair – josephsinclair.com
Styling by Charlie Ward
Grooming by Michael Chua using Kiehls and Redken
Model Christian Hogue at Wilhelmina Models New York