Fashion brand CHILDREN OF THE DISCORDANCE presented the Fall Winter 2023.24 Collection with a digital show titled Interventions, held on January 17th during the recently finished Milano Fashion Week. A tribute Shikama's login for the end of war, the collection is inspired by a vision of the post conflict world. As a liaison to previous collections, FW23 experiments with vintage fabric and dead stock, and conveys the seasonal theme of post war featuring remade pieces made from vintage military deadstock turned into parachute pants, vests, jackets and used as pockets on knitwear styles.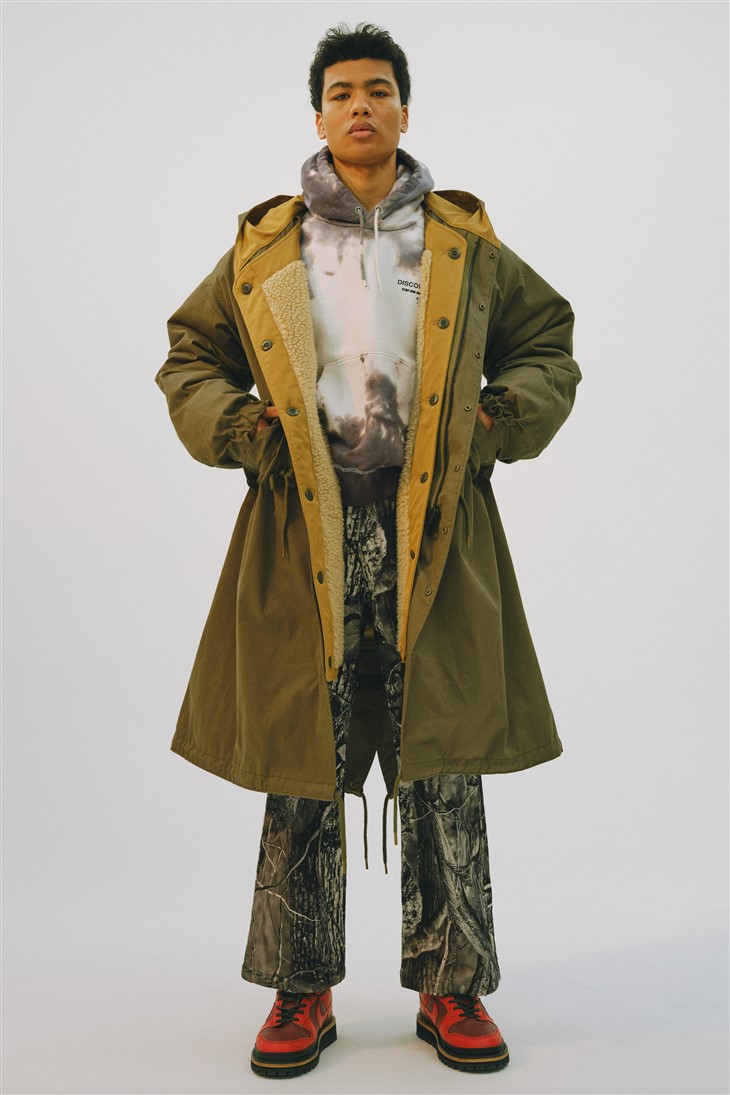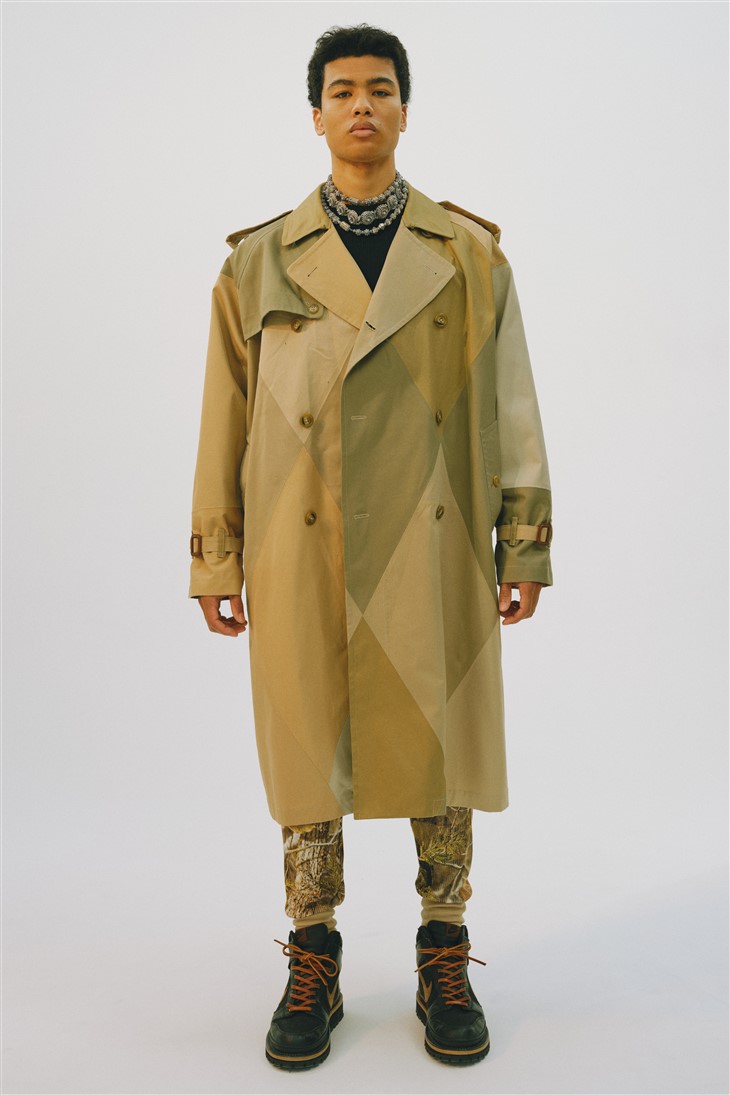 This is my sixth season at Milan Fashion Week digitally. My original idea was to debut in Milan with an on-site event show in 2020, but pandemic changed all my plans. Our opportunities were restricted and the way we could interact and connect with the world dramatically changed, the whole environment around us was disrupted. My lifestyle and working style also changed a lot. When I finally thought we were close to go back to normal and about to finally have a physical event in Italy, the war started. Although Japan is not a party to the war, missiles are flying in from the north every week, and we can feel that we are not in a normal situation. But still we keep moving forward and I have been going on running the brand with the hope of delivering great unique pieces of clothing to as many customers as possible globally. I truly believe joining MIlan has made our brand more globally recognized. I would have not been able to maintain my brand, should I had not participated digital event. I am very grateful to Milan Fashion Week for this opportunity, and I truly look forward for a time of peace. I hope to be able to present good works. I express my longing for peace through my FW23 collection. – Shikama Hideaki, Children of the discordance's Creative Director
The theme of the collection is INTERVENTIONS. Interventions are a sort of overlayering of various elements on a single object, with the aim to interfere, alter, ultimately strengthen or weaken each other's own individuality. The collection itself, the technics, the stratification of fabrics express the balance resulting from these interferences of elements with one another, which strengthen or weaken each other to create a new individuality. The patterns of the collection are placed next to each other, juxtaposed one over the other and the gap between them is used to create new textiles. I also try to create new textures by tearing apart the fabrics with weave processing. When the original camouflage pattern is intervented, it shakes like a bug. I recognize that the world situation in recent years has been critical. The smallest wave can turn into a big wave, as a result of the intervention of different people and things, from a complex combination of little factors which can turn into great works of art and music. In my own way, I wanted express both the good and the bad that INTERVENTION brings about in this collection.