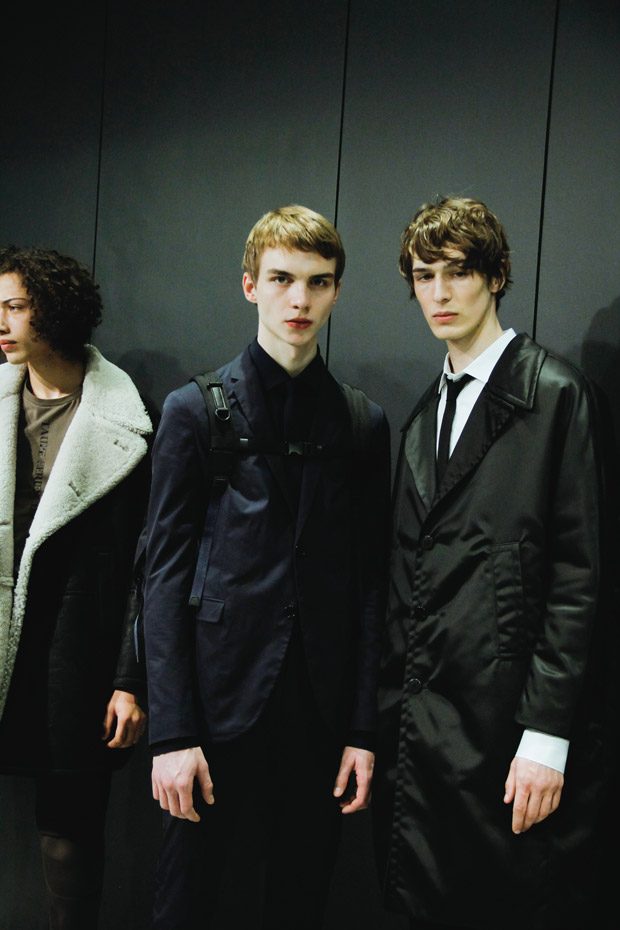 For the latest issue of MMSCENE magazine explore the position of Italian menswear on the global scene, as well as the future prospect for Milan Fashion Week as we know it.
In spite of Italy's peerless sartorial heritage and numerous young designers, Milan menswear turned into a relative minnow on the fashion week schedule.  Even fashion industry insiders in Milan no longer believe longevity of the iconic menswear brands and creative energy of young designers are enough to aid the survival of Milano Moda Uomo.
In that weekend, following the holidays in mid January every year Milan seems positively thick with menswear, a town wild and proud of sartorial cuts, chic conformity, and up and coming talent. If you can hardly find two men dressed quite the same in London, in Milan and Paris where fashion is more penthouse than street men do look expensively elegant even at a cost of conformity. Wander the streets in Brera, trawl the bars of Navigli, bowl along Duomo and it's not the landmarks that will catch the eye but the elegantly dressed Milanese men and women. It's the sartorial tailoring, the coats, the trousers, the sheer nerve of all those elegant, self aware men and women sipping their morning espresso. Dressed like chic warriors, with their ensembles forcing you to snap them, Instagram them and no doubt, knock them off.
THAT SIGNATURE ITALIAN MENSWEAR STYLE
Italian menswear driven by lousy weather and a lively and constantly evolving design ethic, the Milan man elegant and appropriate is no doubt the best dressed of them all. He is always first with the most up to date coat, the most chic cultural reference, the latest lapel and the most beautifully cut hem. Menswear matters to Milan men because nowhere does menswear quite hold a value like in Milan.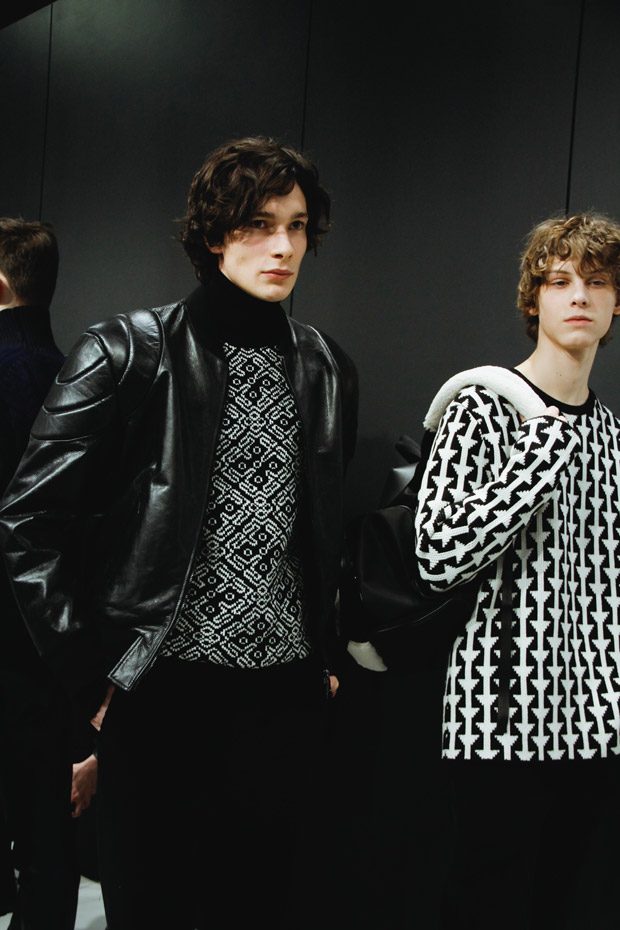 No other city could must the will, wit and brass neck to craft the power suits of Mr. Giorgio Armani and the always innovative refined socialism of Mrs. Miuccia Prada, the timeless business attire of Canali, the knit wit of Corneliani and indeed the shock factor of Moschino. In short, no other city does menswear with quite the same gust.
RELATED: Milan is one of the best places to get an education in Fashion and Design, with celebrated schools such as IED Design, Visusal Arts & Communication campus, but also the world renowned Istituto Marangoni in Milan.
Milan is, in many ways, the birthplace of men's fashion as we know it. The Italian menswear scene relies on its sartorial roots, with a platoon of shoemakers, hatters and artisan cobblers. There are bastions of men's fashion in other cities as well, but none has quite the personality, the appetites and the aptitude of Milan. The scene is ready for the world, and ahead of Paris and London, the world is ready for the Milanese, if it knows what's good for it.

This year, the upstarts of Milan Fashion Week's menswear week, sadly turned into a weekend, but fortunately have been joined by heavy weight fashion houses. Moschino one of them, formerly in London and then Los Angeles, has returned under the helm of Jeremy Scott to the menswear week in Milan. Scott, staged a grand standalone runway show middle of the menswear event. This is a momentous addition to MFW's menswear schedule which needed the improvement and approval of renowned international name to take it back to its original heights. A move like this attracts press and buyers, builds attention and lures more big hitting names to help bring back Milan menswear stage as a global contender.
HERITAGE OF ITALIAN MEN'S DESIGNERS
Currently, there are two foundations of global menswear, one in France and another in Italy. The Italian menswear look is revered internationally, and is something that should be protected, celebrated and made relevant for men today. The time is ripe for that, especially if you could never see why menswear was a poor relation to womenswear in Milan. The Italian men's designers have a fantastic heritage of menswear and some amazing international brands based in Milan, which also trade off being Italian. In the past there was an odd tiresome feeling when it came to Italy. However design legends such as Donatella Versace, Giorgio Armani and Miuccia Prada staying faithful all these years to their home-town have protected the fire.
But in spite of abundant enthusiasm, creativity and renewed backing of Camera de la Moda, there are two big problems facing menswear at Milan Fashion Week – scheduling and the resilience of other fashion weeks, which continue to play host to the big names of Italian Fashion industry. Can Milan compete? Can it bring back the big hitters? Should it even try? Before London and New York, it was all Milan, the world started its fashion week escapade with a slice of pizza and Italian espresso. So despite coming down to only two days of a full schedule, it is still possible that this can happen again, and the Italian Chamber of Fashion is working hard to make sure it does. Nowhere else have menswear traditions come that close.
Of course, if Milan lured all its big brands back, that would help but the big hurdle at this point is the calendar. For the Winter shows Milan has to compete with the holidays, castings in London and Paris, and then the designers exploring the buyers frenzy in Florence at the Pitti Uomo. A complete package is needed, timing, a wide variety of established names and new talent if Milan is to compete.
MENSWEAR HOUSES GROWING IN MILAN
In addition to the classic power houses, designer Neil Barrett who is showing over a decade at Milan Fashion Week, showcased a note worthy example of an indie designer going big and international from a Milan base. While int he past year we are also seeing a rebirth of a brand such as Dirk Bikkembergs, who from it's often cheap football players aesthetic, under the helm of it's new creative director Lee Wood is once again celebrating the Italian menswear heritage in a cool and contemporary manner.
However right now, for buyers and press, the budgets are getting tighter, so it's not reasonable to ask them to travel to London, Paris, Milan, New York and occasional guest show in Los Angeles and then come back for a few days after the menswear shows and do another full month of womenswear runways. If an editor or a buyer is to actually attend all the important fashion weeks in one year, he or she are to spend more than four months away from home. Mustering up enormous travel expenses for their stores or magazines, thus not even the most opulent of publishers (and there's very few left) or fashion stores are to cover those expenses in today's economy. Not to even talk about fashion industry's continuous pressure on it's members, creating an army of editors and buyers feeling constantly tired!

Finally, menswear has always been taken seriously in Milan, which is the first step to it being taken seriously by others. If Milan can create again an arena in which it is to recognize and take their menswear designers as seriously as the world takes them, then it can attract homegrown labels back to showing in Milan. After all, at the moment they are simply showing where there is the most interest.
Words by Zarko Davinic
Images by Ariel Chan backstage at Neil Barrett Fall Winter 2018 menswear show in Milano
Italian Menswear article originally published in MMSCENE Magazine Issue 021, available now.