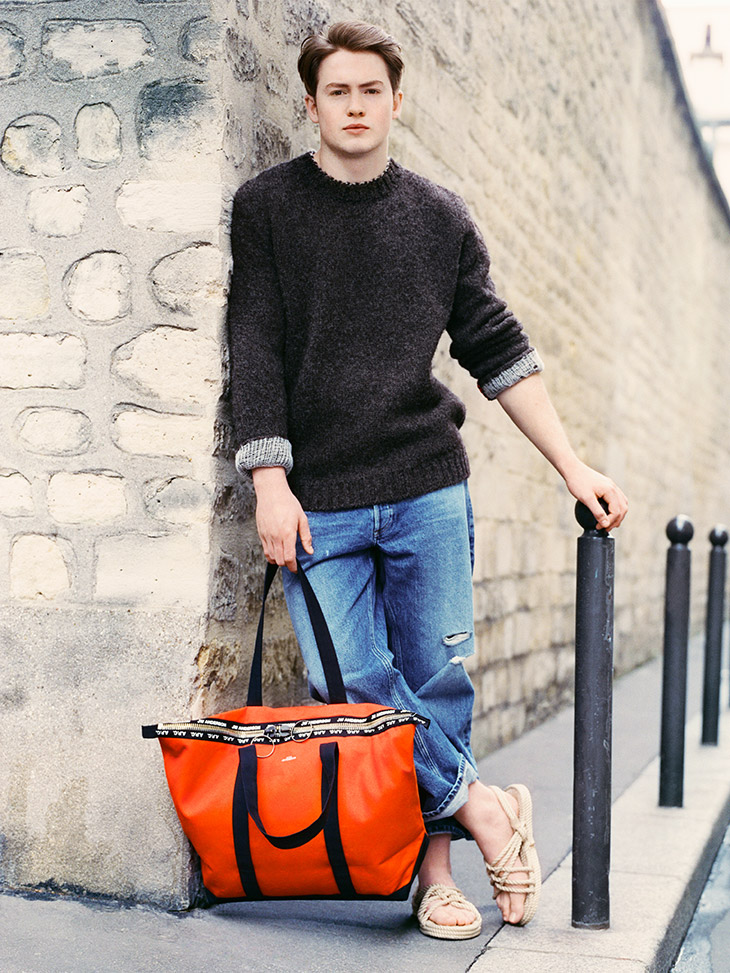 Discover A.P.C. x JW Anderson interaction #20 collection presented with a campaign featuring Heartstopper star Kit Connor and Bianca Blanc-francard lensed by fashion photographer Drew Vickers. In charge of styling was Benjamin Bruno.
JW Anderson and A.P.C.'s collection emanates from the avant-garde performance "I Like America and America Likes Me" by Joseph Beuys. In 1974, Beuys executed a symbolic act of protest against the Vietnam War by flying from Dusseldorf to New York. He was transported via ambulance, shielded by a felt blanket, preventing any sight of America and offering seclusion from the external environment. This journey concluded with Beuys confining himself with a coyote in René Block Gallery for three days.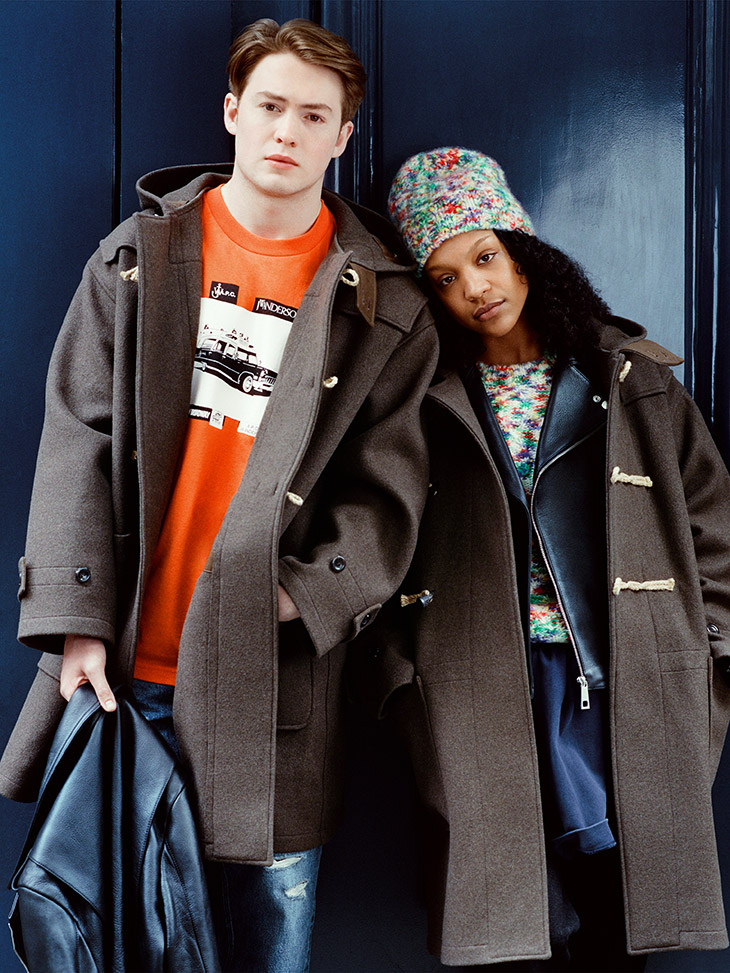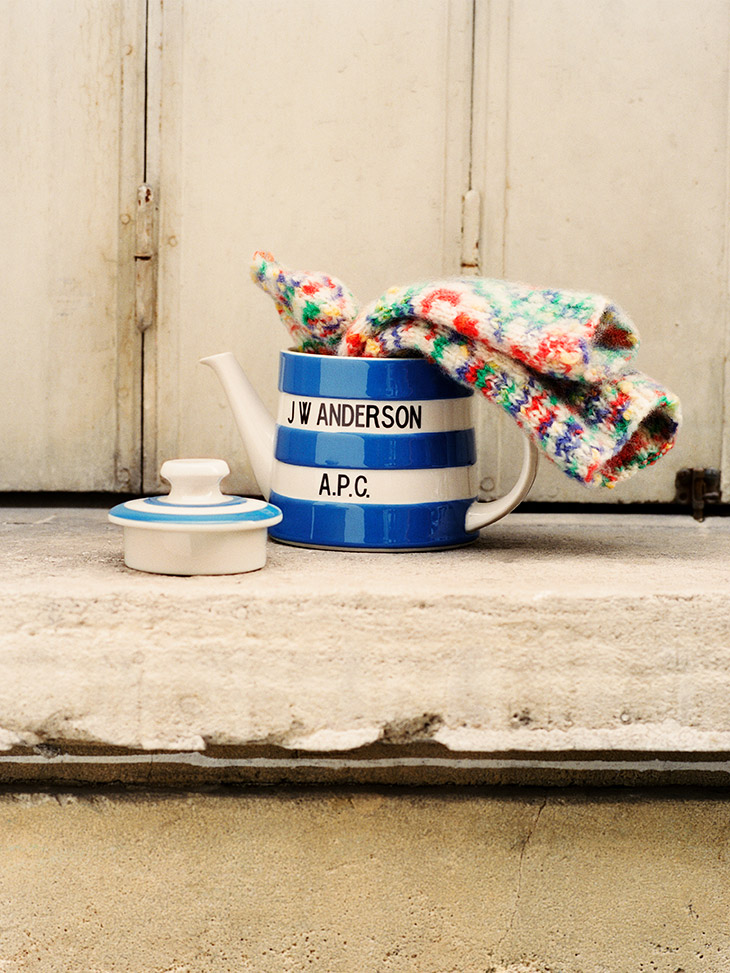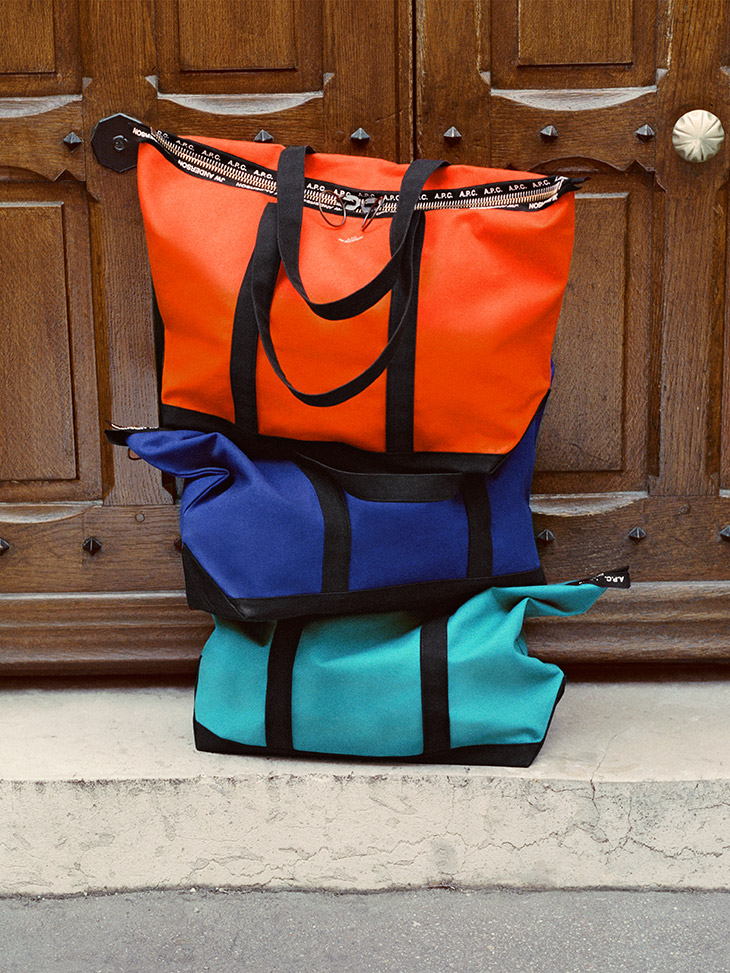 The A.P.C. x JW Anderson interaction #20 collection doesn't directly replicate Beuys' art. It subtly echoes his felt usage in the raw wool texture of the duffle coat. However, distinct references, such as the ambulance and gallery's address, are vividly incorporated into vibrant T-shirts and the insides of certain garments. Anderson has envisioned this collection as a personal dream wardrobe, catering to both male and female aesthetics. There's a blend of fitted, rock-inspired elements like black denim and hand-painted cotton knit, juxtaposed with a free-spirited, hippie vibe, encapsulated in multicolored knitwear and pre-worn denim. This is the first time that A.P.C. offers a piece with a torn, stonewashed effect created with a laser, without any chemical processes.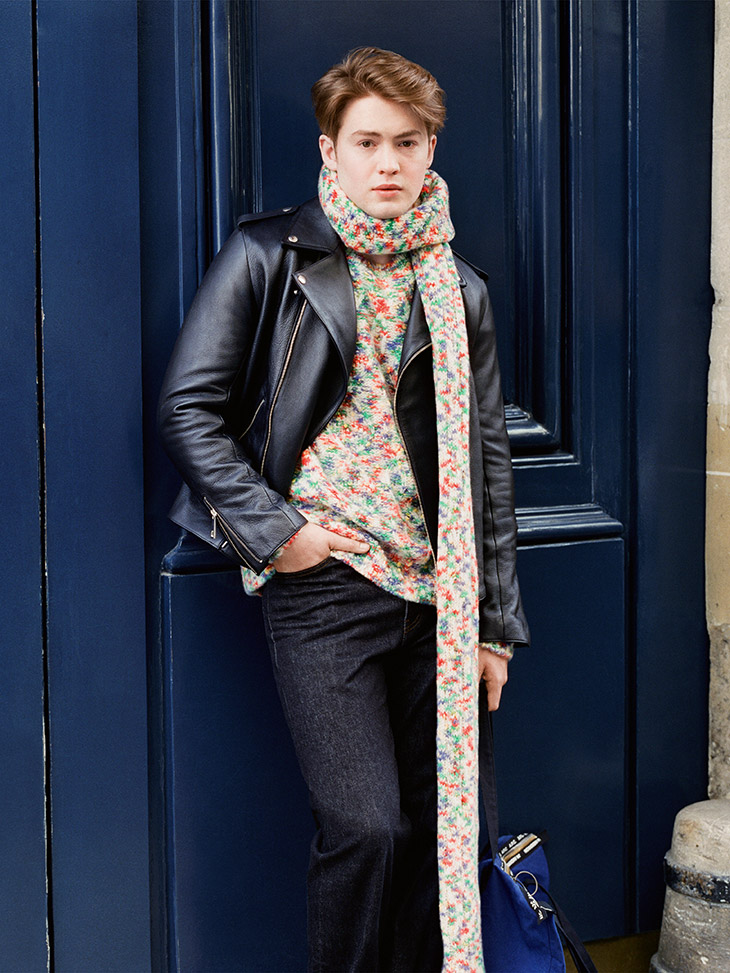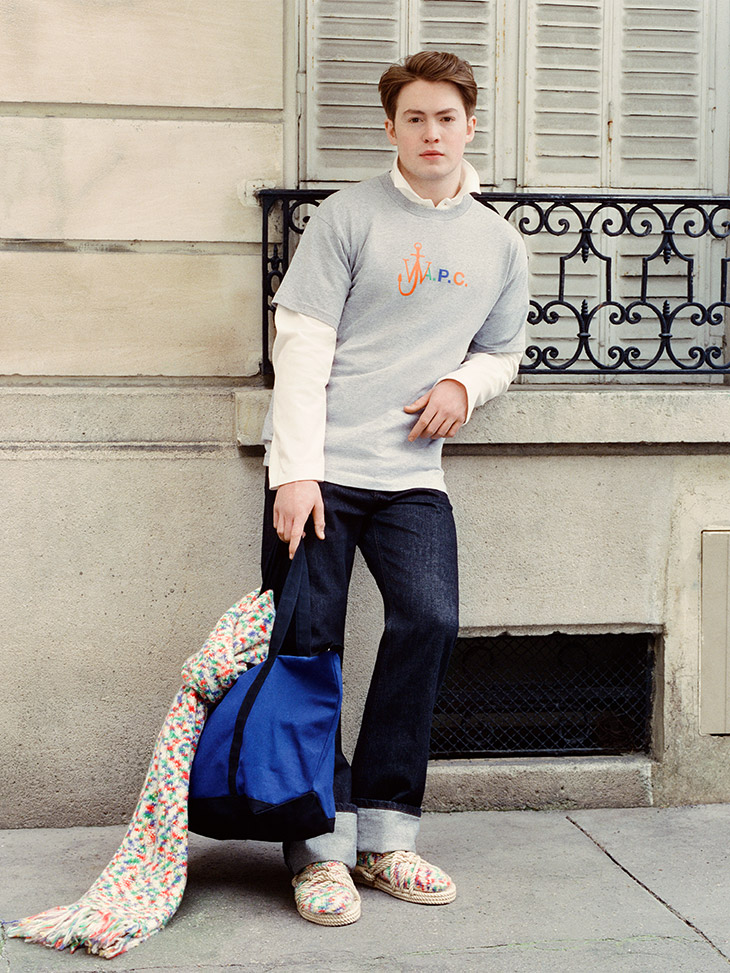 Classic signatures dominate the collection, with heightened detail attention. Premium American jersey for T-shirts, handmade sweaters, a nostalgic duffle coat with its characteristic rope detailing and a whistle, a Cornishware teapot, and a robust canvas tote bag boasting a massive zipper all feature.
Jonathan Anderson expresses his fascination with elevating the ordinary, praising A.P.C.'s ability to achieve contemporary allure without overdoing it. For Jean Touitou, the collaborative experience with Anderson was like a swift, productive exchange, enhancing each idea to its zenith. They embark on a fantastical expedition, inspired by the essence of Joseph Beuys's artistic ambulance journey.