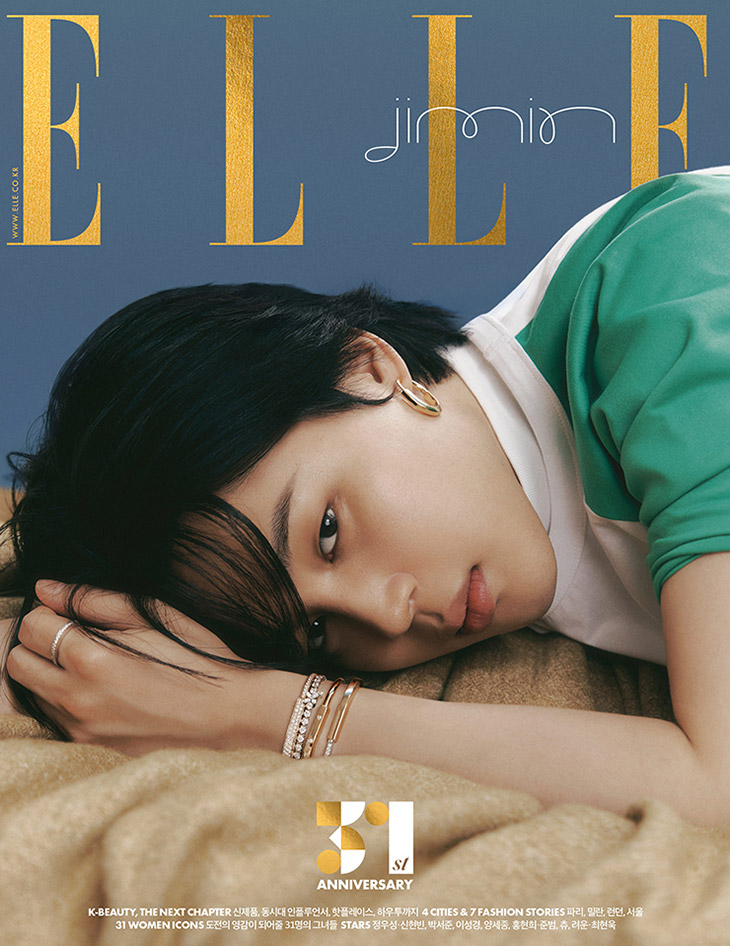 BTS member Jimin takes the cover story of Elle Korea Magazine's November 2023 edition lensed by fashion photographer Park Jongha. In charge of styling was Kim Youngjin, with set design from Kwon Dohyung, and art direction by Lee Sojeong. Beauty is work of hair stylist Hansom, and makeup artist Kim Dareum. For the cover k-pop superstar is wearing Tiffany & Co.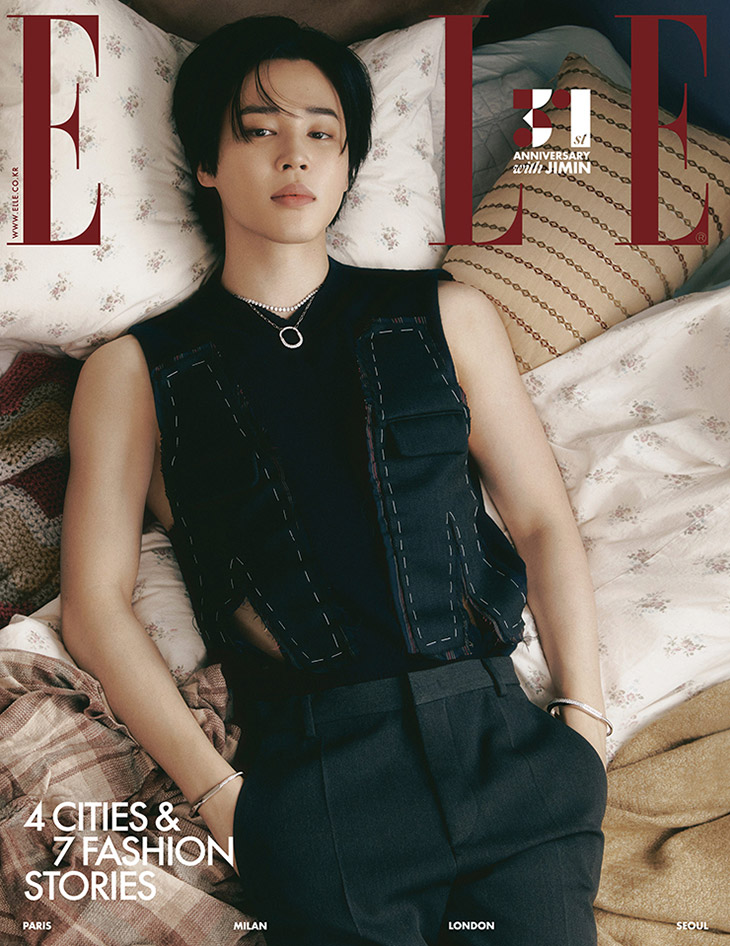 This is the first time Jimin graced the cover of Korean Elle Magazine, making it a particularly significant moment as it aligned with Elle's 31st-anniversary. In front of the camera, Jimin effortlessly exuded his distinctive charm. Following the photoshoot, he was asked about his feelings regarding the release of his solo album this year and his role as a brand ambassador, Jimin candidly shared that he's come to realize how susceptible to embarrassment he can be.
That this experience has shown him just how much more he has to do to grow, emphasizing the importance of thorough preparation for confidence. In response to queries about his recent endeavors, he said that he's consistently immersed in his music work as always and has a desire to explore various musical genres.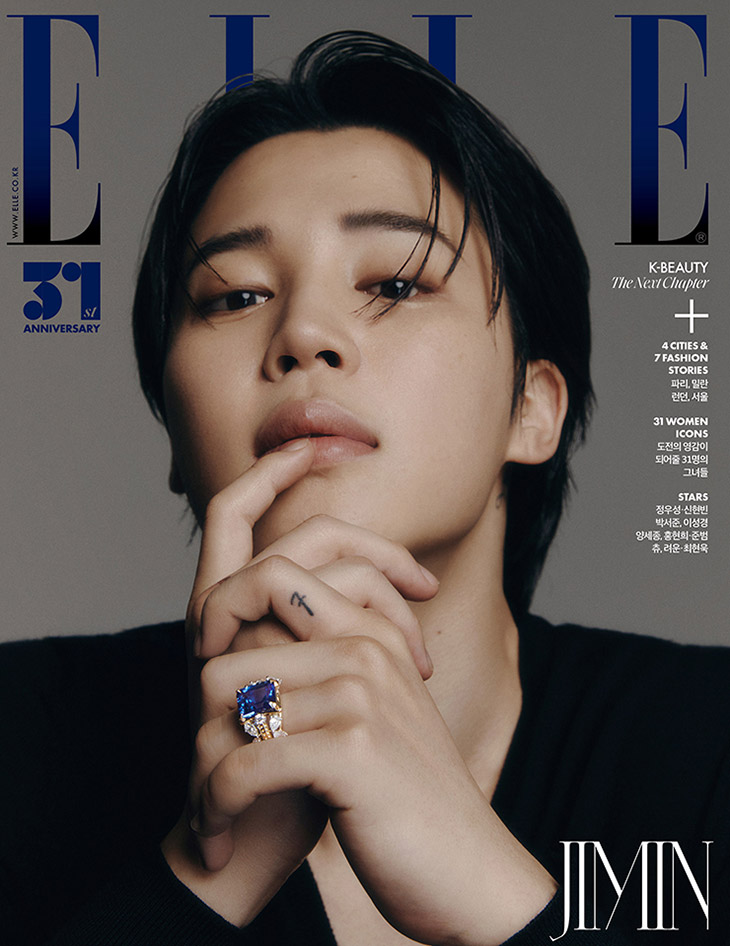 Known for his authentic connection with fans, Jimin also opened up about his thoughts on his first solo journey during a recent live broadcast, declaring his aim to prove his capabilities and become a truly accomplished singer. He exhibited his unwavering commitment to continuous improvement. When questioned about his plans for his upcoming birthday on October 13th, he modestly replied that, actually, since it's his birthday, he doesn't feel the need to arrange anything special. It's the fans who consistently make this day meaningful, and he's forever grateful to them.
Photography © Park Jongha for Elle Korea, read more at elle.co.kr