American rapper A$AP Rocky is shifting gears in the world of fashion as he takes the wheel as the Creative Director for the dynamic partnership between PUMA and Formula 1. This exciting announcement marks a groundbreaking collaboration that is set to revolutionize the style game in the world of motorsports.
Earlier this year, the renowned German sportswear giant, PUMA, unveiled a multi-year agreement with Formula 1, solidifying their status as the official distributor of exclusive footwear, apparel, and accessories both on and off the track. Now, A$AP Rocky is stepping into the driver's seat, steering this partnership towards a fashion-forward future that will leave a lasting impression on fans and fashion enthusiasts alike.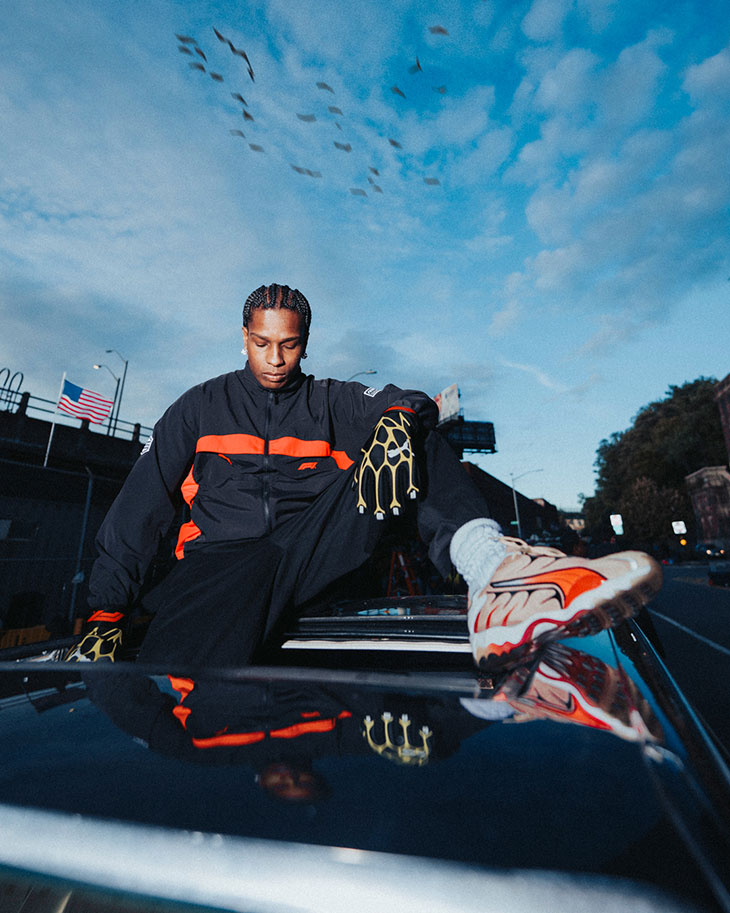 In his new role, A$AP Rocky will be at the helm of designing collections that will be prominently featured and available for sale on race days. The first of these exciting collections is set to make its debut at the highly anticipated Las Vegas Grand Prix in November, promising a spectacular fusion of music, fashion, and motorsports.
The initial glimpses of A$AP Rocky's designs reveal a striking blend of streetwear and racing aesthetics. The rapper himself was spotted in a black track jacket adorned with vibrant orange linear accents, proudly displaying the PUMA and Formula 1 logos on the chest. Collaborative badges adorning the sleeves, coordinating bottoms, handprint-inspired gloves, and multi-colored PUMA "Inhale" sneakers complete the ensemble. Rocky also introduces cropped hoodies equipped with integrated face shields in an array of eye-catching colors, including red, black, grey, and orange, all paired with contrast-stitched denim for an edgy and unique look.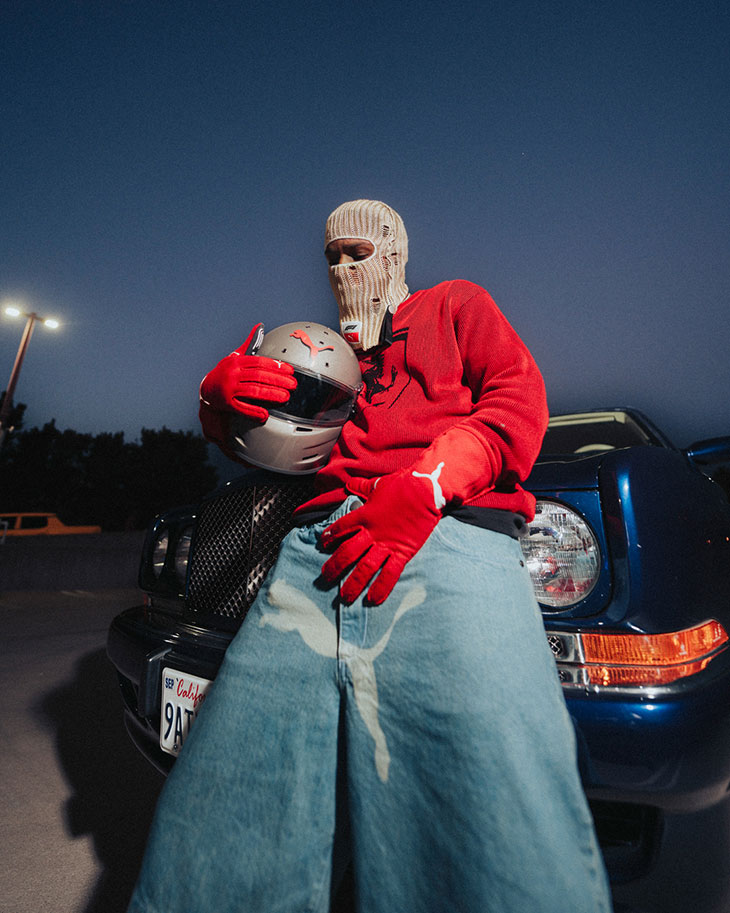 This groundbreaking collaboration is set to redefine motorsport fashion, transcending the boundaries of traditional racing attire and making a bold statement on and off the track. Fans and fashion enthusiasts alike are eagerly awaiting the official unveiling of A$AP Rocky's creations at the Las Vegas Grand Prix, where they will have the opportunity to get their hands on these exclusive pieces.
As the world counts down to this fashion-forward motorsports extravaganza, stay tuned for more information and updates on the exciting partnership between PUMA and Formula 1. A$AP Rocky's creative direction promises to bring a fresh and innovative perspective to the world of Formula 1 fashion, and the Las Vegas Grand Prix is set to be the stage for this remarkable debut.