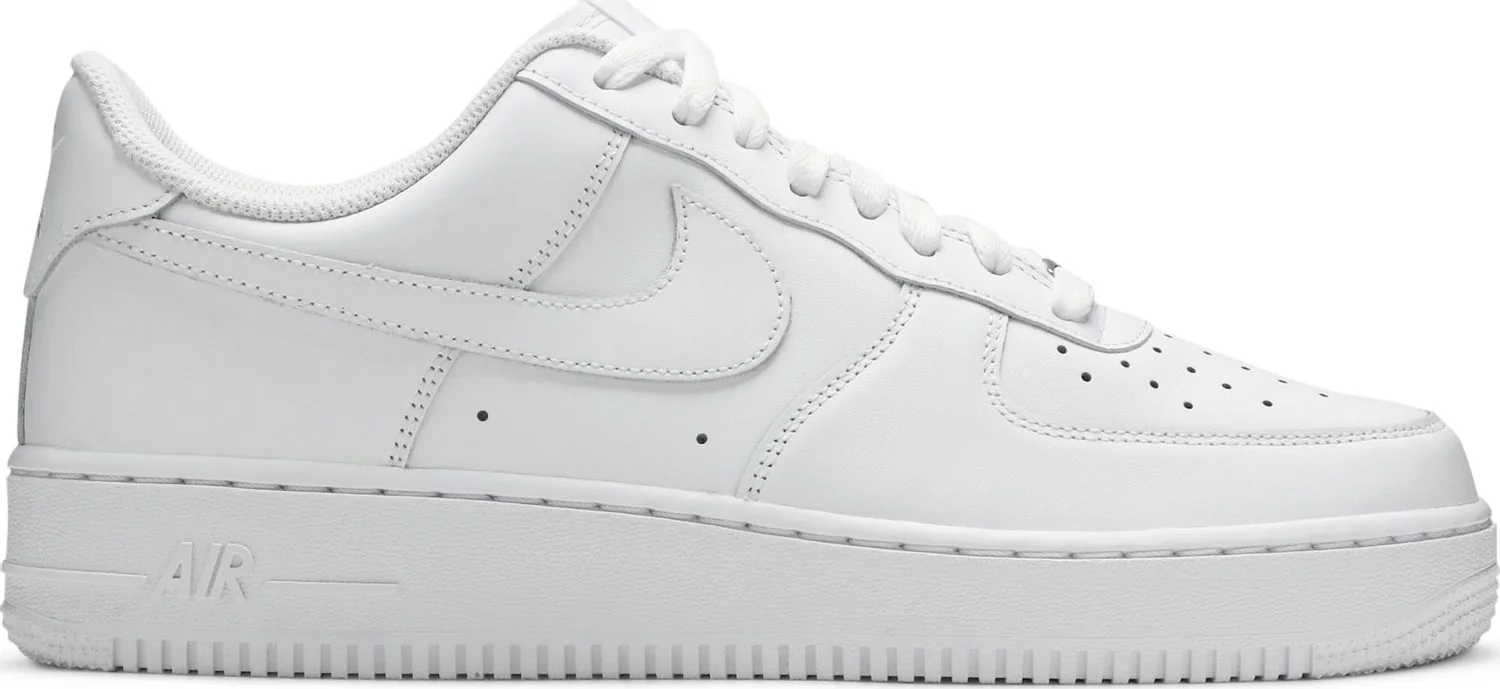 The Nike Air Force 1 is a timeless style of footwear. Although initially designed for the basketball court, their sleek appearance and adaptability have caused a stir in street fashion and made them the must-have sneaker. With a new pair of Air Force 1s, you can do anything. They are a classic example of a statement shoe that doesn't require much amplification, but a well-chosen fit may make them stand out in a crowd.
Their timeless design and versatility are perhaps their finest features. In fact, there are countless outfits you can wear with Air Force 1s because of how adaptable they are.
Therefore, read on if you've newly joined the legions of Air Force 1 fans and are feeling daunted by the seemingly limitless styling possibilities available to you. We 've narrowed it down to the coolest, Air Force 1 looks that Instagram users vouch for. Read on to discover our list of outfit suggestions to assist you in focusing your search. You are free to combine and match to suit your preferences!
Pick your favorite sneaker
The first step is to decide which Air Force 1 is your favorite. Even though the Lows are a popular choice, the Mids and Highs are also viable alternatives. Now, there are a few considerations while picking your new pair of Nikes. On individuals with bigger feet, the AF1 Highs might appear enormous. With its low fit, The Lows go well with many different outfits. However, a Mid will also look good when worn with a great fit. Although Lows are the preferred shoe to pair with shorts in the summer, Mids or Highs may be worn in any informal setting if worn with a decent pair of basketball shorts. Allowing the straps on a mid-pair of AF1s to hang loosely is another classic aesthetic and gives off a more laid-back and casual vibe.
Back to basics
Blue jeans goes well with a timeless white t-shirt. Your Nike Air Force 1 'Triple White' will look effortlessly stylish and fresh with this timeless outfit. The Wearing your Air Forces will instantly elevate your look, regardless of whether you favor wide legs or skinnies. When wearing AF1s, choosing a pair of slightly cropped jeans looks excellent since you can style them with a killer pair of long socks.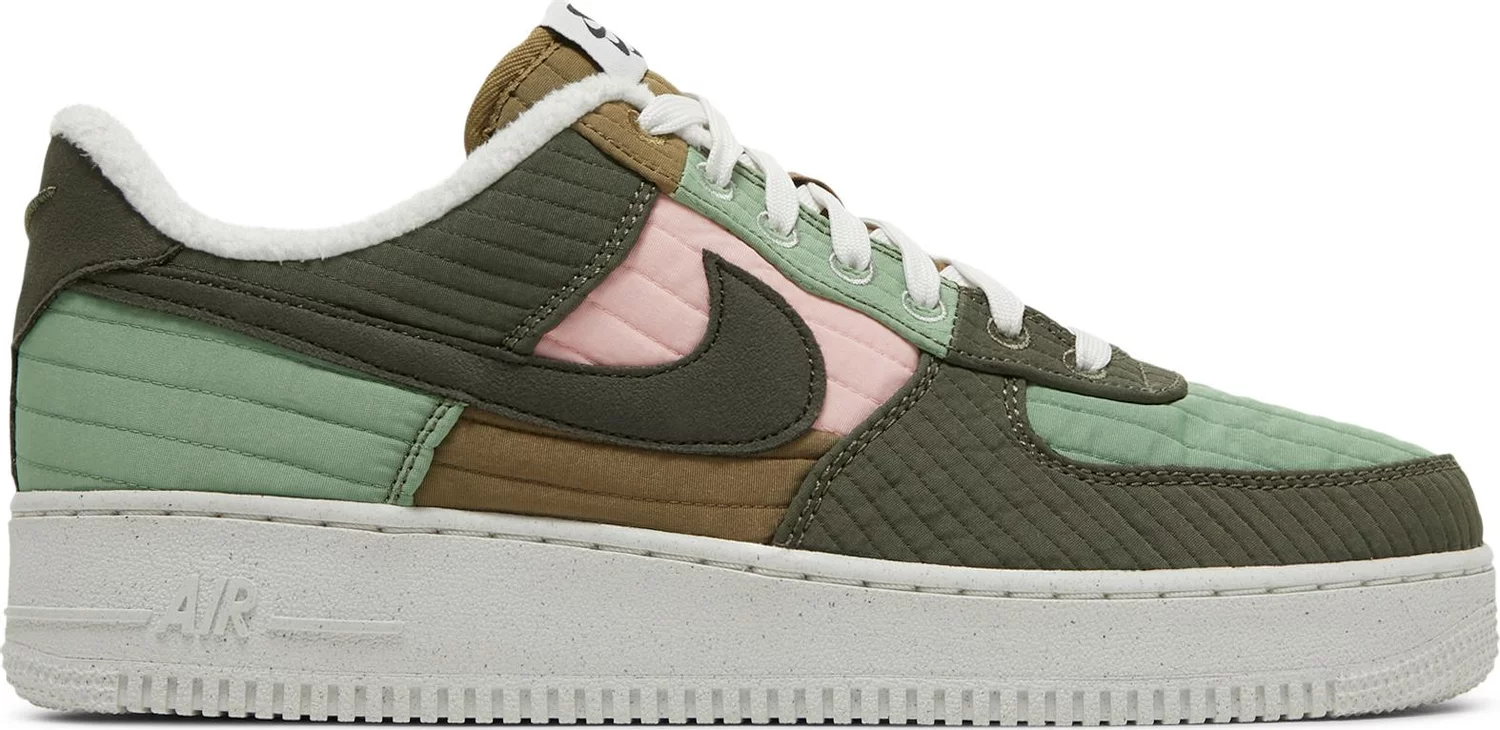 Sporty
Since AF1s were designed specifically for athletes, they complement sports clothing. To look trendy and prepared for a workout, put on a T-shirt that matches your shorts or a cozy sweatshirt and sweatpants. Soft jersey joggers and a straightforward fitting tank top will elevate your appearance.
Go bold
By layering up with a lightweight sweatshirt or pullover, you may kiss summer fashions final goodbye and make your go-to Air Force 1 fit a bit more suited to cold weather. Make a statement with your outerwear by choosing bold colors like orange, red, or blue Nike Sportswear Tech Fleece Full-Zip Hoodie.
Looking for more Air Force 1 style ideas? Take a look at our guide.
Dress to impress
White sneakers shouldn't make or break your look; rather, they should enhance it. While monochromatic colors are simple to wear and style, avoid doing so when wearing AF1s since it makes you appear as like you're trying to blend in. Wear eye-catching, vibrant footwear with outfits in more subdued hues and tones. Every outfit should have one standout component, and the sneaker is the ideal candidate.
Monochromatic
Color-coordinated outfits are the way to go. With this sneaker, there is no too much and too little. If you want to opt for simplicity, there are numerous methods to style them, but there are also many ways to stand out while sporting the Nike Air Force 1s.
Preppy
Use your AF1s to dress up a pair of khakis. Street fashion works great with a little nerdiness. To go full 90s nerd, accessorize with a bow tie and thick-rimmed glasses.
Smart Casual
The days of wearing skinny jeans are long gone, and loose trousers are the ideal outfit choice for your Air Force 1 sneakers. Pair your Low pairs with wide trousers or jeans or pair the Mids and Highs with baggy Nike sweatpants. Add a crisp slim fitting Tee, and you're good to go.