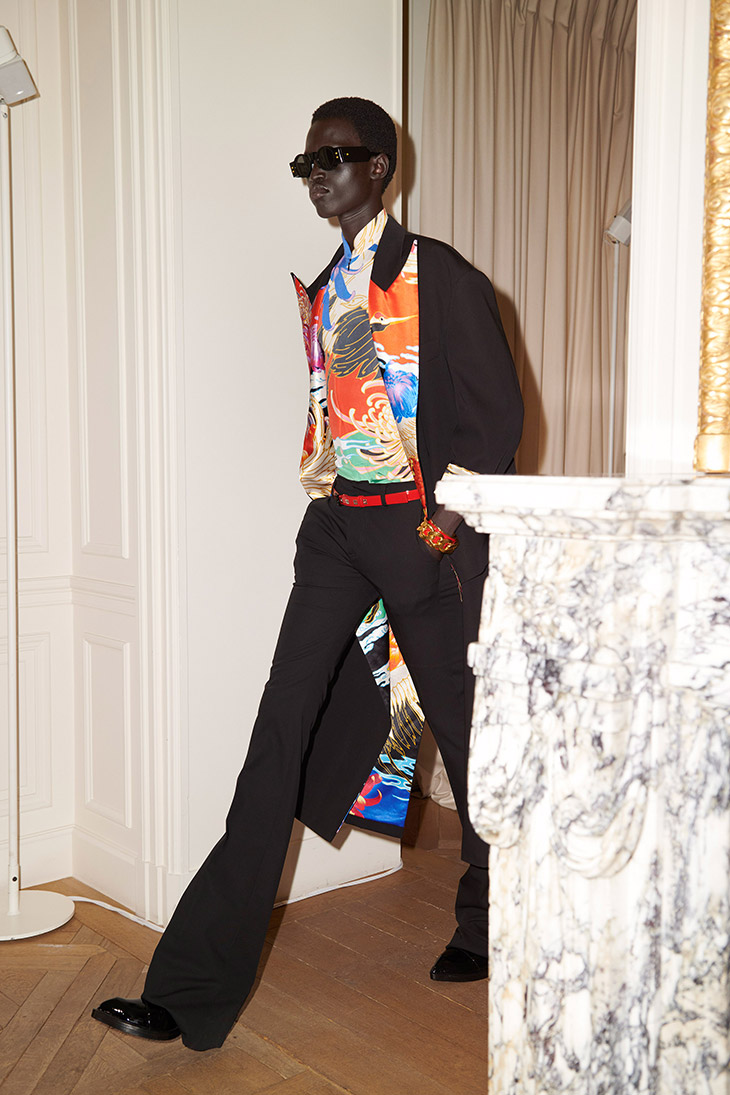 In the spirit of Monsieur Balmain's unwavering commitment to modernity and progression, the Balmain Spring Summer 2024 Men collection channels the audacious, forward-looking, and optimistic ethos that has defined the house since its inception in 1945. While Olivier Rousteing draw inspiration from the rich archives of Balmain, he remain steadfast in his pursuit of timelessness rather than time travel, as the brand's founder, Pierre Balmain, ardently believed in the evolution of fashion to cater to the distinct tastes of each new generation.
SPRING SUMMER 2024 COLLECTIONS
The collection is a tribute to the house's historical precision in Parisian tailoring and strong architectural silhouettes, and it encapsulates Pierre Balmain's insatiable curiosity and his passion for travel. He was captivated by the dynamic and youthful energy of post-war American culture, traveling extensively across the USA, and embracing the country's diverse influences from around the world to infuse into Balmain's designs. This American outlook has left a lasting mark on the brand's identity.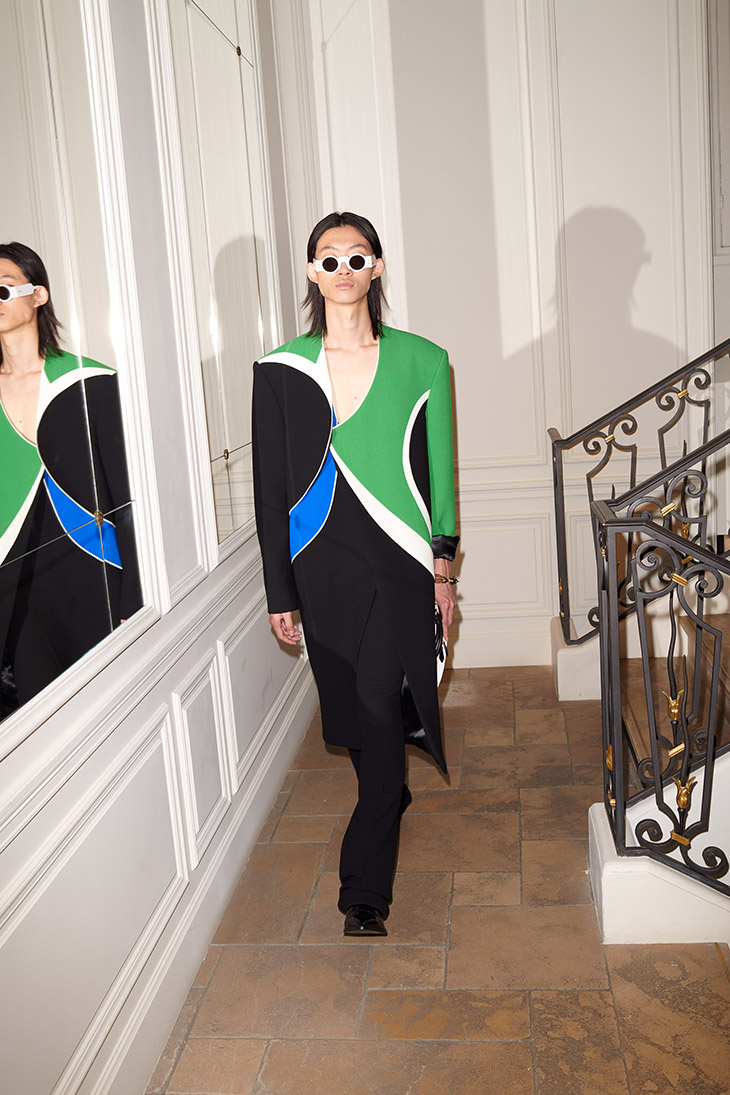 The Balmain Spring Summer 2024 men collection pays homage to the iconic souvenir jacket, reflecting on its captivating history. This unique style evolved as servicemen returned to their hometowns, transforming traditional American bomber jackets with silk sheens and rich iconography from Japan, Korea, and Vietnam. Later, rock legends and rebels worldwide adopted this look, making it a symbol of rebellion and individuality. This style embodies the spirit that Pierre Balmain admired in the American mindset.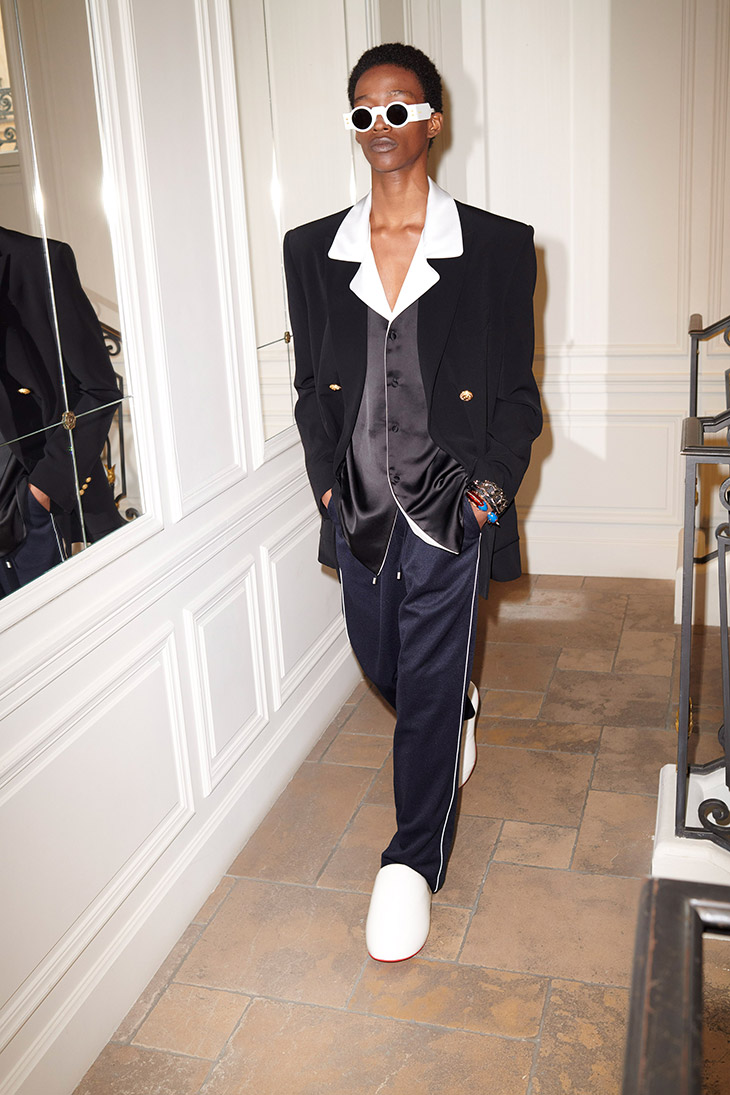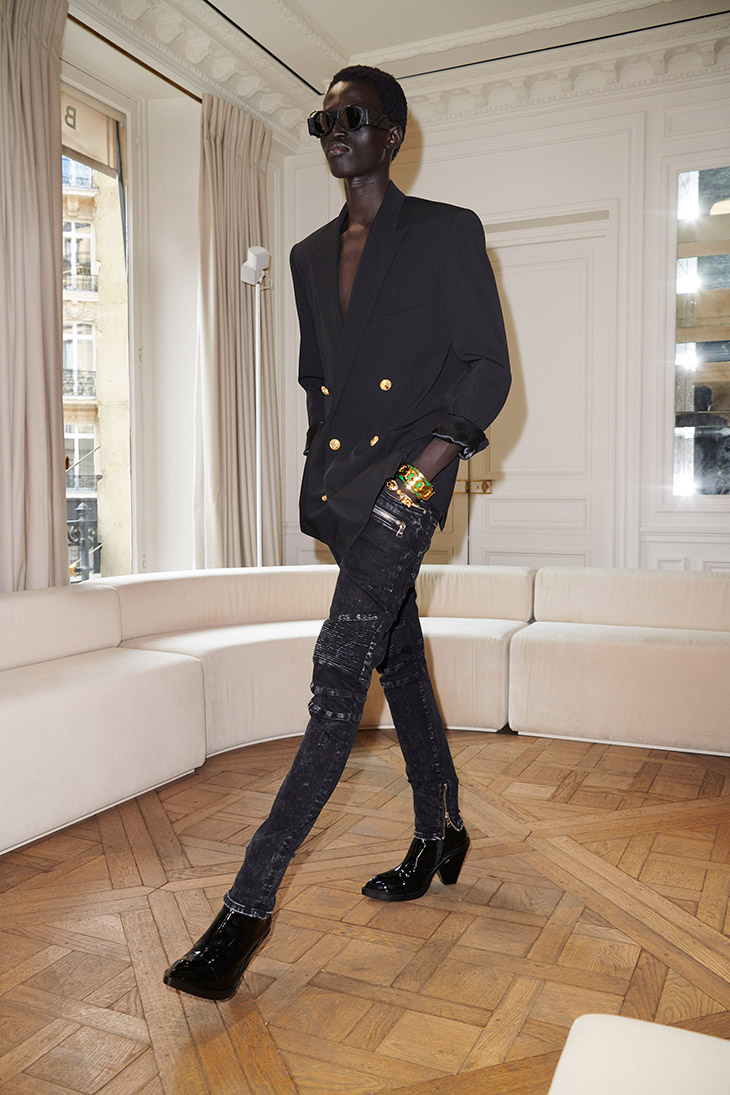 Rousteing reimagined the souvenir jacket for today's generation, seamlessly blending the precise Parisian tailoring of Pierre Balmain's earliest men's collections with fresh interpretations of classic American varsity styling. The collection is infused with joy and hope through the recurrent motif of the swallow. Swallows, worldwide, herald the arrival of spring, promising better days to those weary of enduring winter. In France, there is a saying, "une hirondelle ne fait pas le printemps" (One swallow doesn't make a summer), as a reminder that people shouldn't solely rely on one good omen for a brighter future. Embracing this adage, Balmain have filled the collection with flocks of graceful swallows, each symbolizing the return of hope, joy, and better days.