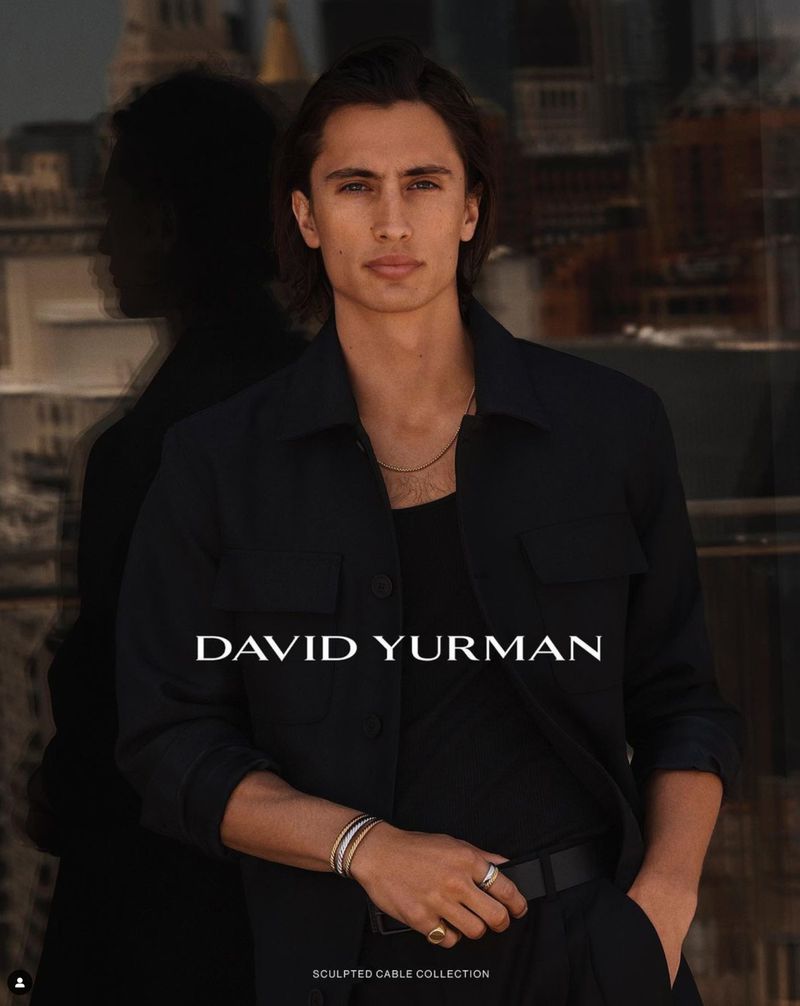 Renowned luxury jewellery brand, David Yurman, has just rolled out its latest menswear jewellery campaign, turning heads not only with their stunning collection but also with the face fronting the campaign. James Turlington, IMG Models' emerging superstar and the latest brand ambassador for David Yurman, flawlessly embodies the brand's sophisticated yet edgy aesthetic.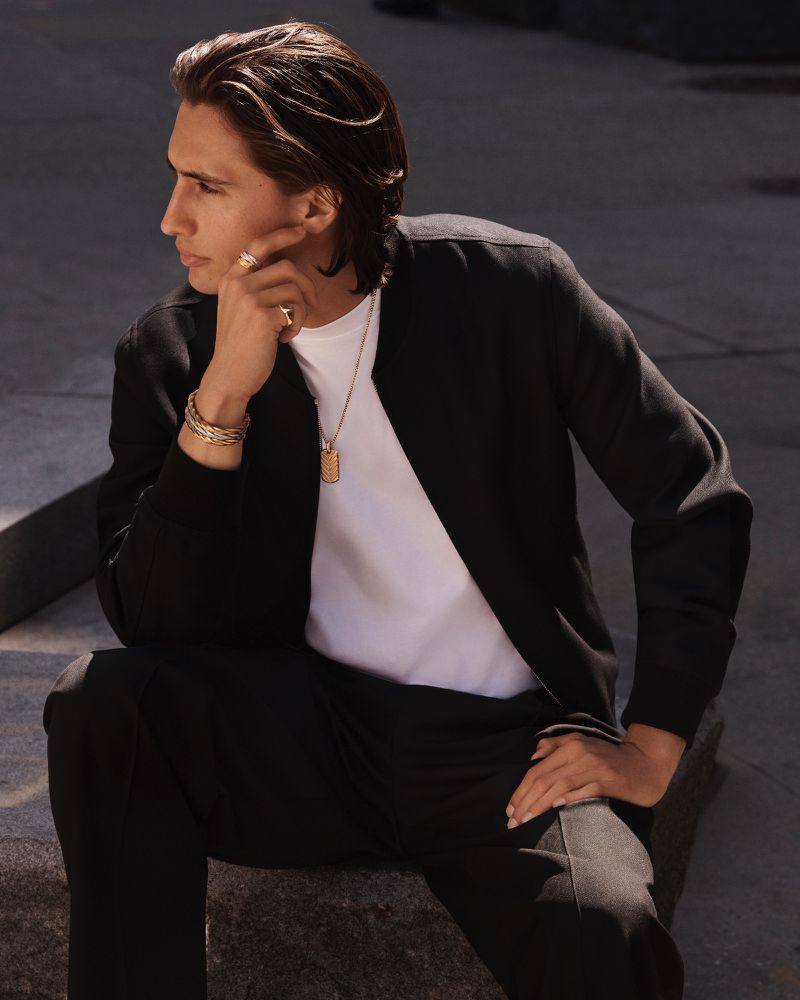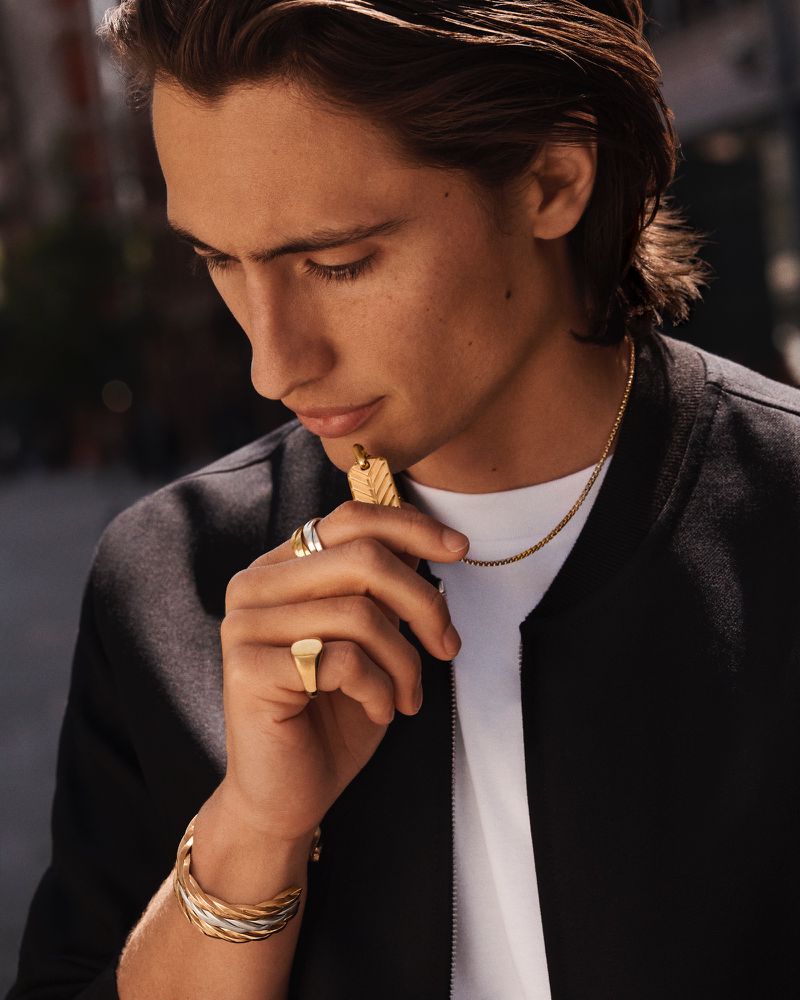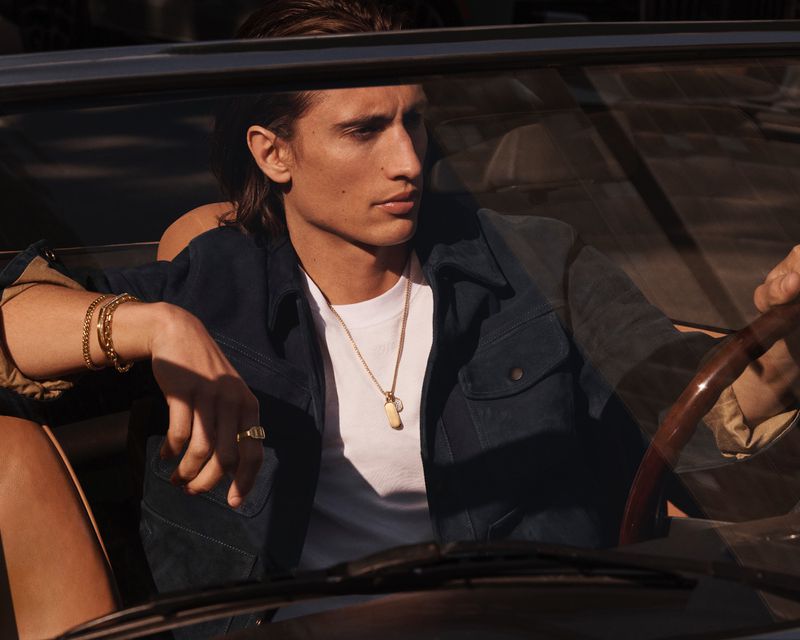 Captured through the lens of acclaimed photographer Blair Getz Mezibov, the campaign evokes a sense of timeless elegance and modern masculinity. Daniel Edley, fashion editor and stylist for this campaign, seamlessly blends David Yurman's iconic pieces with contemporary menswear, spotlighting the brand's versatility and unparalleled craftsmanship.
Erin Herschleb, the talent behind the hair styling, further enhances Turlington's charismatic presence, adding a touch of classic glamour that perfectly complements the jewellery pieces.
It's noteworthy to mention that James Turlington's rise in the modeling world is as intriguing as his background. He is the nephew of the legendary '90s supermodel, Christy Turlington. However, up until recently, the connection between the two was not widely known. Many were unaware of the familial link between James and his iconic aunt, primarily because of his notable career outside the world of fashion.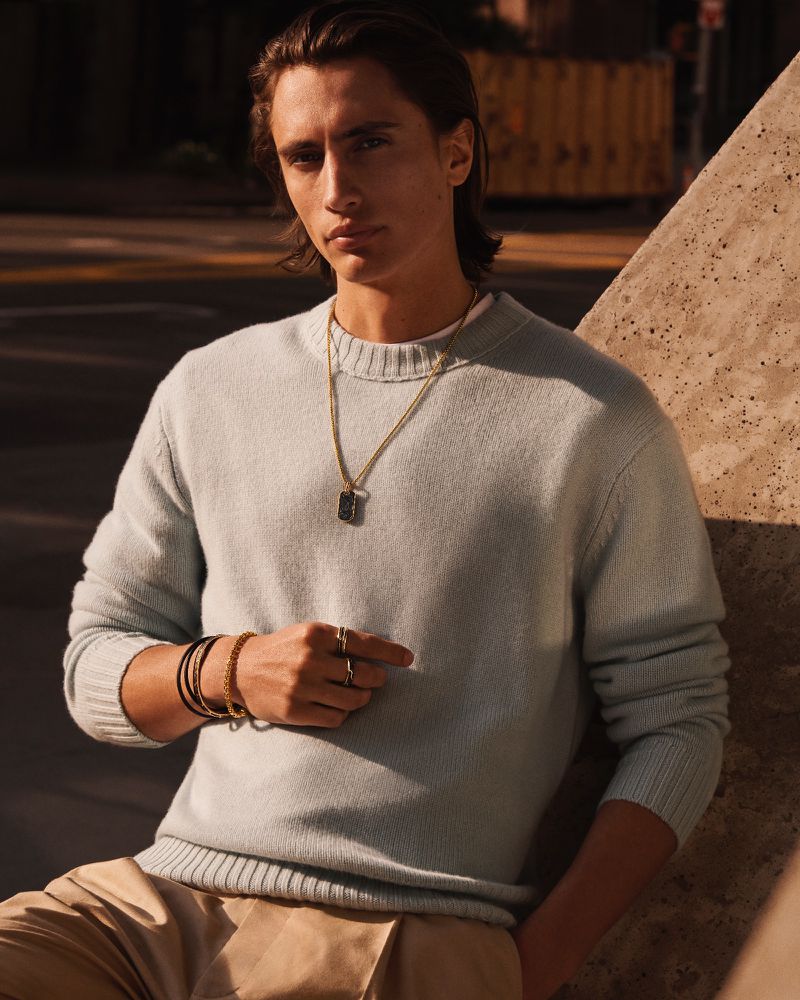 Standing tall at 6'3″, the 25-year-old had previously spent a significant part of his adult life on the baseball field. A former student of UC Santa Barbara with a background in sociology, James transitioned to professional baseball, making his way through various minor league teams. His prowess on the field led to his drafting by the Los Angeles Dodgers in 2016.
Switching from baseball cleats to runways, James Turlington has already created a top model portfolio.