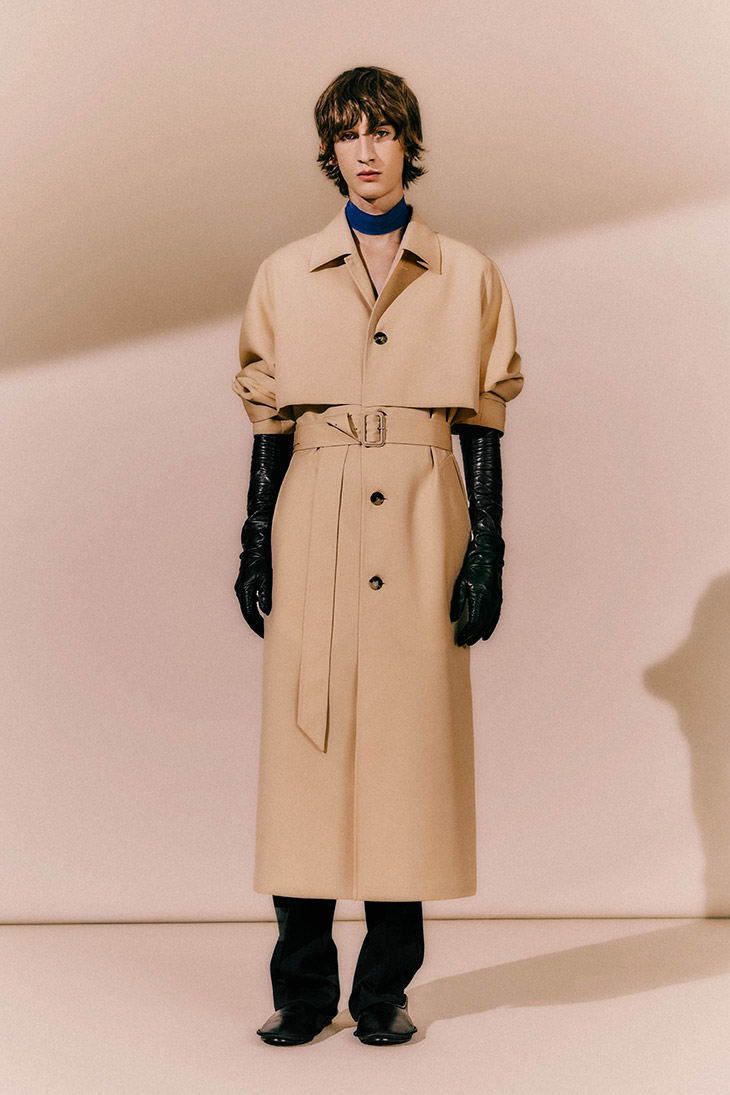 Fashion house Lanvin revealed its Spring Summer 2024 Collection during the ongoing Paris Fashion Week on Thursday, September 28th. The collection represents a bold departure, breathing new life into the venerable 133-year-old house of Lanvin through innovative materials and audacious perspectives. In these dynamic times, the collection stands as a powerful reaffirmation of Lanvin's enduring heritage, a heartfelt homage to the atelier's craftsmanship, and a loving tribute to the pioneering spirit of its founder, Jeanne Lanvin.
SPRING SUMMER 2024 COLLECTIONS
Drawing inspiration from Lanvin's advertising archives, the season's extraordinary color palette finds its roots in the stylized and surreal photography of Guy Bourdin. His deep, vibrant hues form the cornerstone of a sophisticated yet refreshingly contemporary color scheme.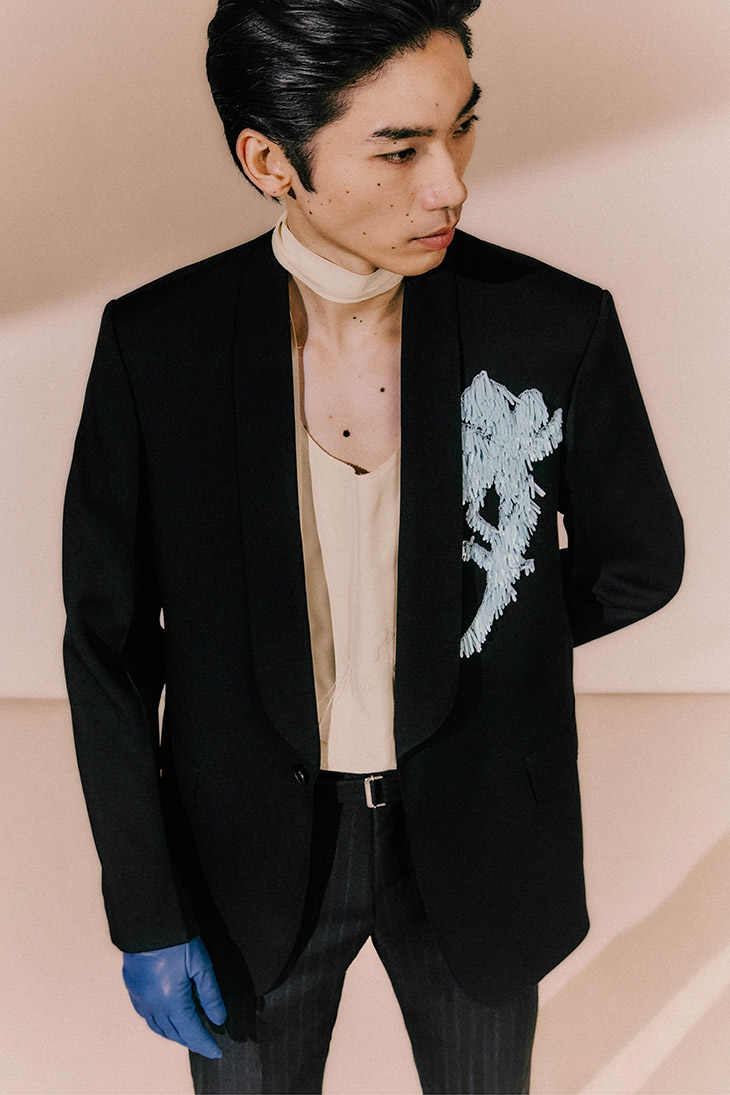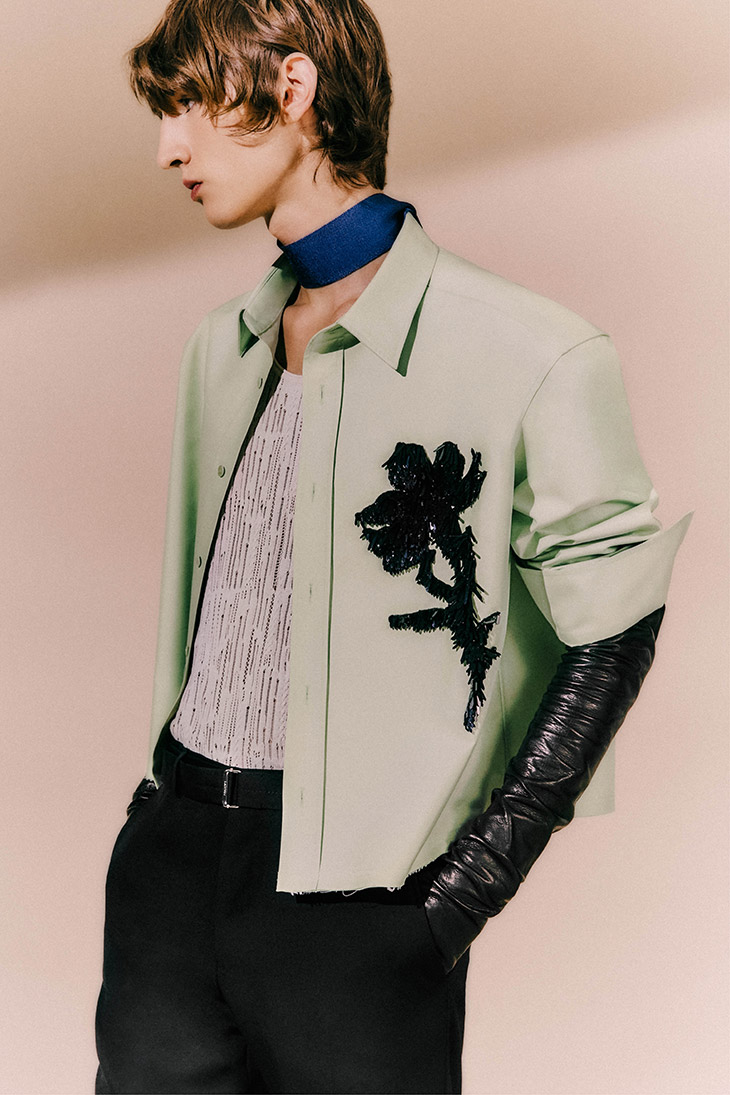 The Studio Lanvin delves into the interwar era of the 1920s and 30s, a time that marked the dawn of the modern world. Here, they distill Jeanne Lanvin's distinctive sensibility and craftsmanship. The designs pay homage to the essential house codes: a relentless pursuit of line and silhouette, the intricate art of hand embroidery, a layered femininity, a sensual masculinity, and an unapologetic romanticism. Simultaneously, a contemporary pulse beats at the heart of these garments, reflecting a new elegance and the new house mantra of 'le chic ultime.'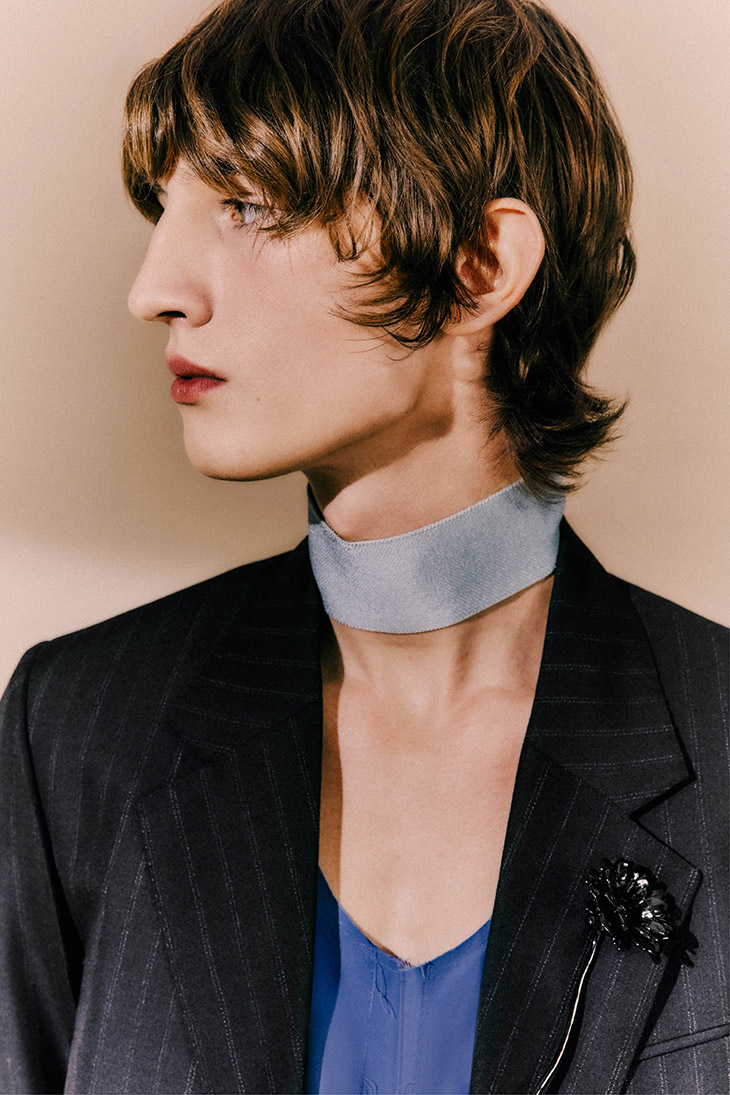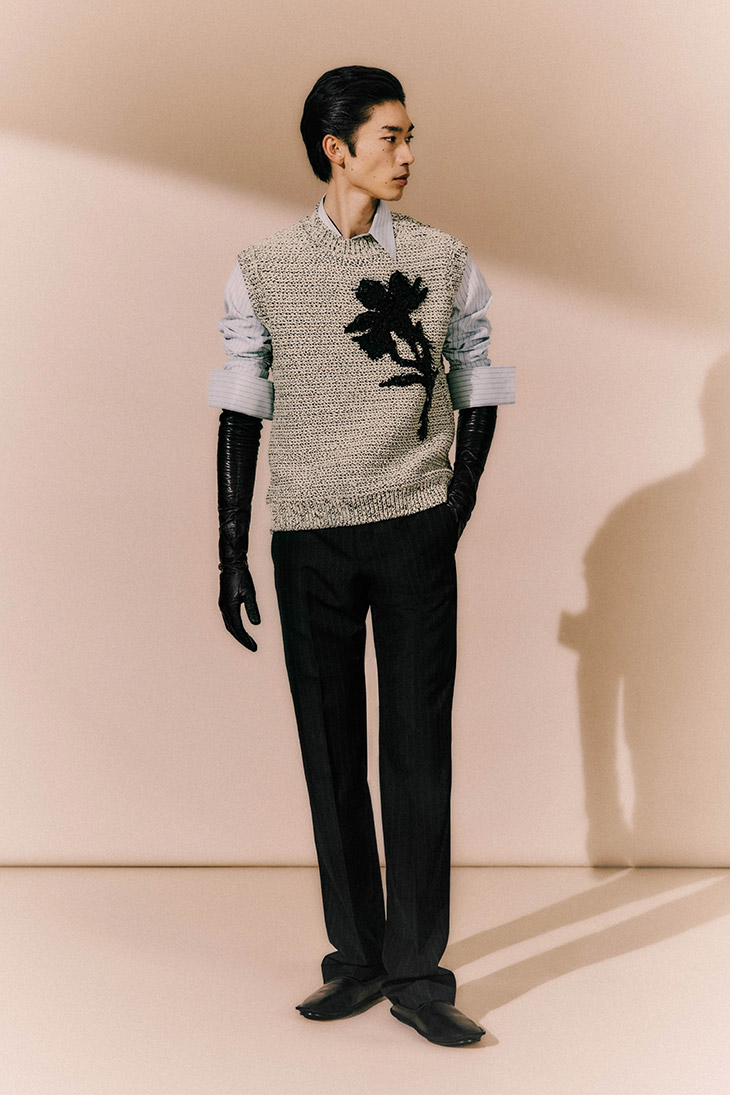 The collection's scope encompasses three key moments in everyday life: tailored daywear, social and cocktail attire, and formal eveningwear. Together, they showcase formidable technical expertise and craftsmanship, the couture savoir-faire synonymous with the Lanvin studio and atelier. The Lanvin Spring Summer 2024 collection embodies a striking interplay of contrasts: the marriage of hard and soft, past and future, tradition and innovation. It serves as a manifesto of beauty and French style, a contemporary vision over a century in the making.
For men, Lanvin infuses contemporary elegance into traditional tailoring by borrowing the sharp shoulder line from the 1970s. Fluid silk shirting creates a striking contrast with the jacket's precise angles. Coordinated bottoms include full and short-length trousers as well as silk shorts. Casual silhouettes benefit from the inclusion of more formal fabrics, featuring generously cut volumes for enhanced comfort and ease of movement. Drop-shoulder armholes add a relaxed touch to minimalist styles, which are further enlivened with vibrant colors, Art Nouveau prints, and embroidered flowers adorning jacket lapels.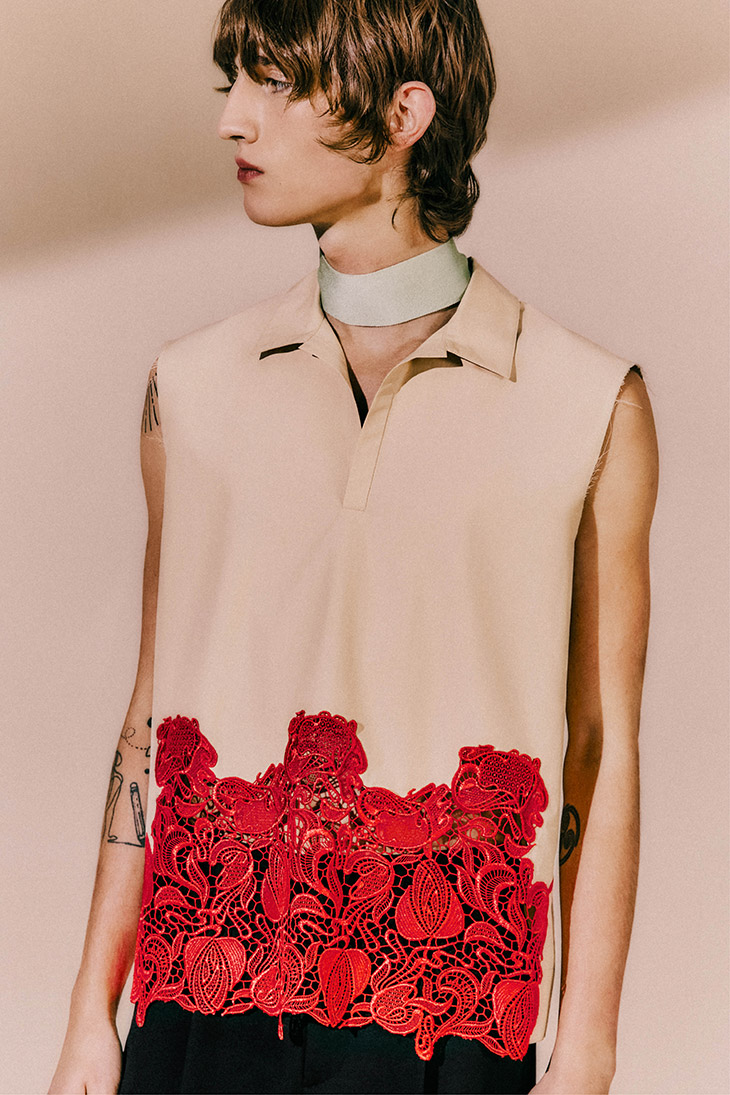 Completing this vision of ultimate chic are Lanvin accessories that elevate individual personalities. The Marguerite brooch takes center stage in highlighting the collection, while Cat Bag novelties receive refreshing reinventions in ombré or crystal-embellished versions. Séquence clutches offer versatility, seamlessly transitioning from hand to shoulder. Lastly, masculine slippers and iconic ballerinas mark the return of ease and elegance in footwear.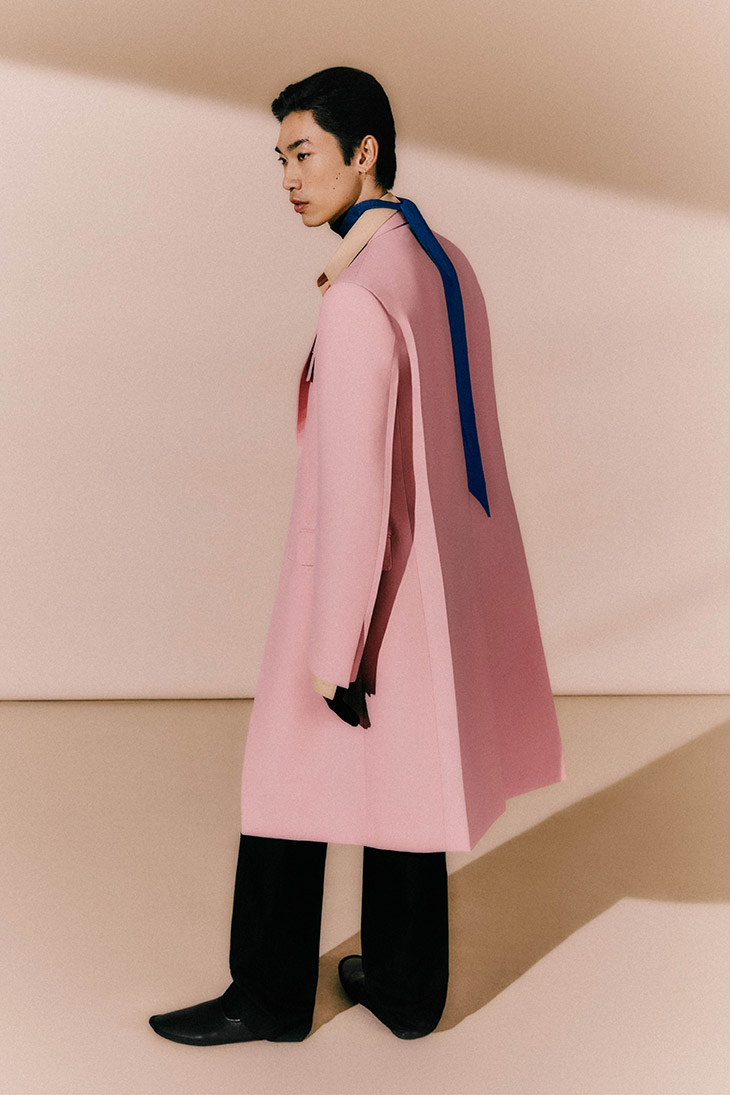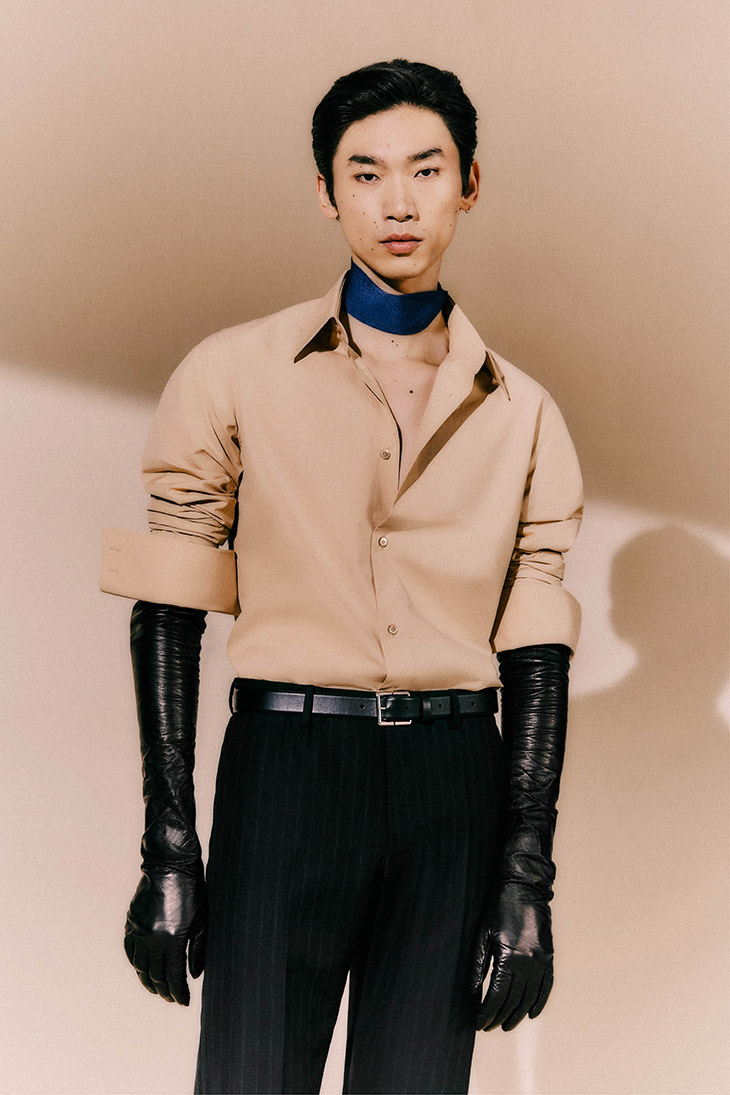 Photographer Pascale Arnaud at So Represent captured Lanvin's Spring Summer 2024 lookbook featuring models Julien Saunier at New Madison, and Hidetatsu Takeuchi at Success. In charge of styling was Ludivine Poiblanc at Drive, with creative direction from M/M Paris, set design by Jeanne Ader, and casting direction by Arthur Méjean at AMB. Beauty is work of hair stylist Yann Turchi at Bryant Artists, and makeup artist Céline Martin at Artlist.