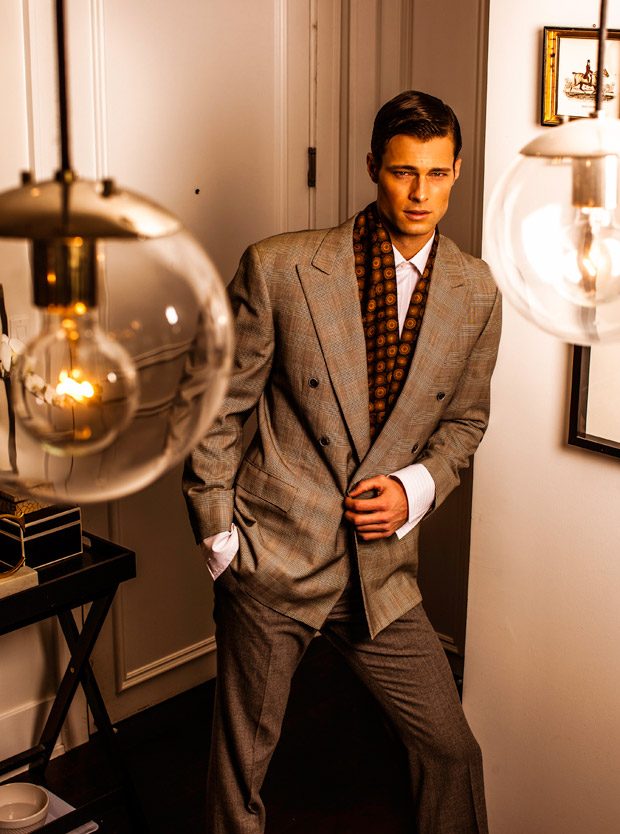 While there is going to be plenty of attention focused on your lovely bride, you're still going to want to look your best on your wedding day. If you're looking for some tips on how to measure up to your beautiful bride on the big day, look no further! Here are five style tips for you on your wedding day.
Go for a traditional palette
There is a reason that shades of tan, black, gray, and navy are seen time and time again in groom's attire. These colors are flattering to almost any skin tone, photograph well, and are classic and timeless. Another benefit? They'll never clash with the bridesmaids, no matter what color they're wearing.
Consider the temperature
Your wedding day is going to be busy, so make sure you're wearing the right fabric for the weather. If you have a summer wedding, go for more cooling fabrics that breathe well, like linen, khaki, or seersucker. If you have a winter wedding, wool or cashmere may serve you better. However, if you are marrying in a "shoulder season" like May or September, the weather could swing from cold to warm quite quickly. So in that case, we suggest layers.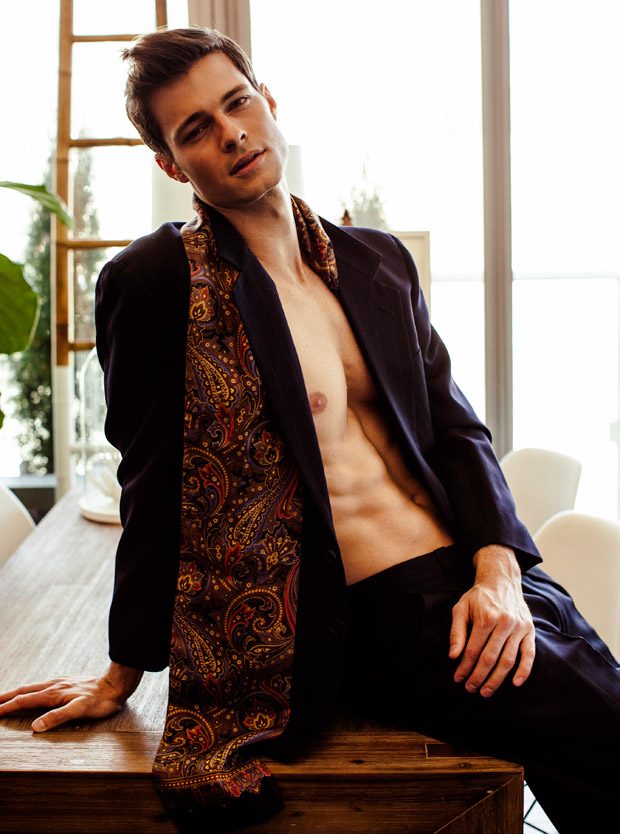 If you're wearing white, wear new
White button downs show wear quickly. While it might look okay for Wednesday at the office, it may look dingy and dull contrasted against your bride's white dress or under the bright lights of professional photography. For your wedding day, we suggest you spring for a new button down and put it on just before you get married. That way, it looks fresh and clean.
Get a custom cut
Not every suit is for every man. What works well on one of our friends or your brother, may look absolutely horrid on you. To make sure that you look dapper, make sure that you know what works best for you and be willing to take advice from the people working in the store. Wide lapels tend to flatter a broader build, while thinner lapels work for thinner men. No matter what cut you get, your suit will need to be custom fitted to you to make sure that it looks 100% perfect.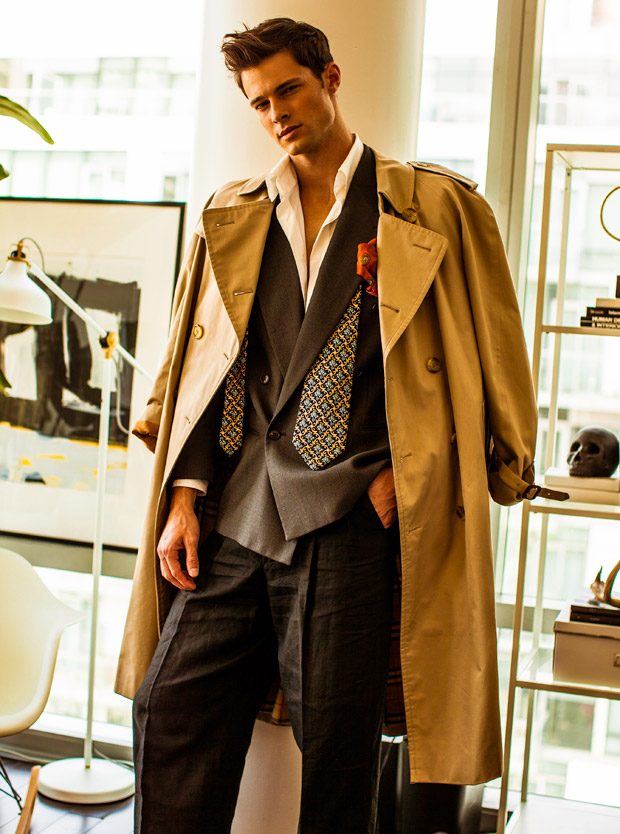 KISS (Keep It Simple Stupid)
When it comes down to it, your bride is marrying you for you. JJ's House designer Jessica often encounters grooms that want to play around with their wedding outfit, and while that might sound like a good idea at the time, she always suggests avoiding anything too trendy or that you wouldn't usually wear. It's best that you feel comfortable and look like yourself, so if that means skinny ties or satin cravats—go for it! So long as their part of your usual look.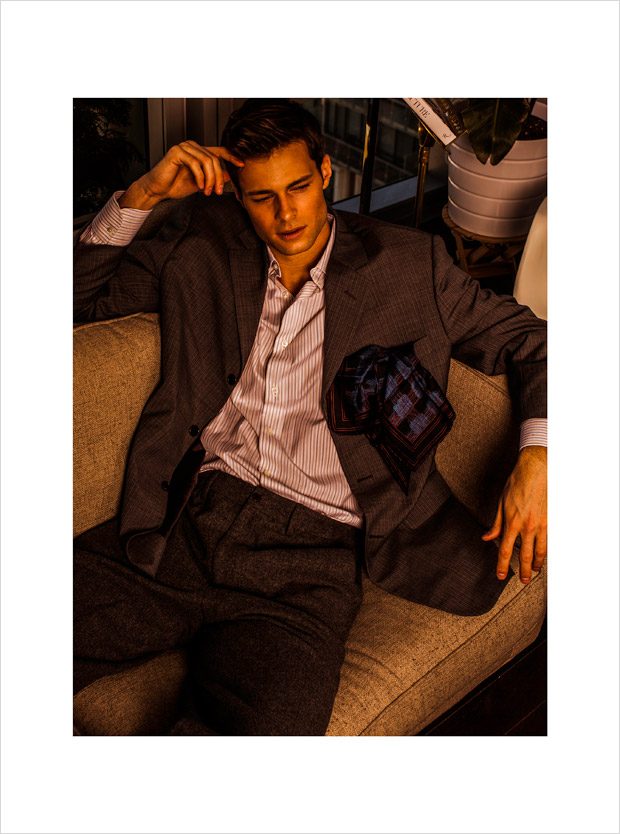 When you're suited up and ready to walk down the aisle, get one of your groomsmen to run a lint brush over you before you head out, make sure you shine your shoes one last time and don't forget to brush your teeth! While no one else will be able to notice, your bride doesn't want her first kiss as a married woman to be when you have bad breath.
Images from Matthew Vande Vegte by Hoang Josh – See the full story here