ON Running is redefining what it means to go running with its newest collection, which combines innovative technology with forward-thinking styling. This Swiss powerhouse continues to push the boundaries when it comes to footwear innovation, catering to a varied range of runners ranging from urban adventurers to pioneering explorers.
In this post, we will reveal the top five ON shoes for 2023, each of which represent a design, comfort, and performance level that has reached an all-time high. These picks are more than simply shoes; rather, they represent a demonstration of ON's commitment to enhancing the experience that a runner has with every step, leap, and dash that they take.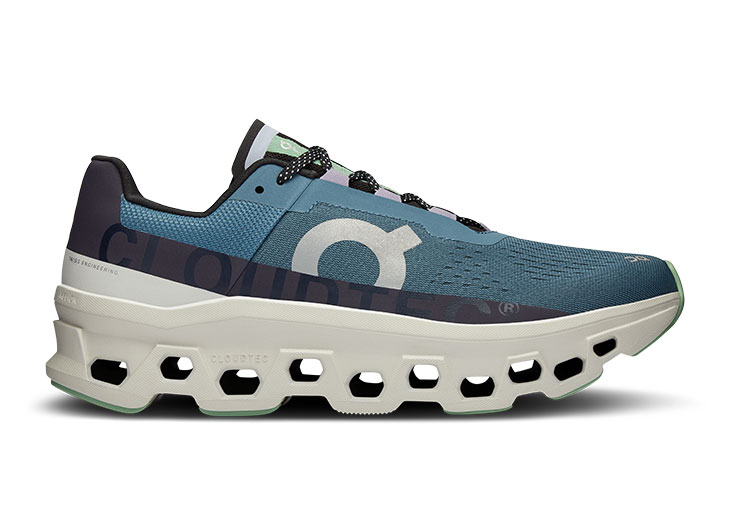 ON Cloudmonster 'Dust Vapor'
ON Cloudmonster 'Dust Vapor' embodies everything ON stands for: breakthrough technology in a visually appealing package. With its enormous CloudTec® cushioning, this shoe takes comfort to the next level, giving an amazing 'running on clouds' sensation. The 'Dust Vapor' colorway lends a sense of elegance with its earthy tones and delicate hues. It's ideal for individuals who value comfort but don't want to sacrifice performance or flair.
ON Cloud 5 'Midnight Navy'
The Cloud 5 'Midnight Navy' is proof of ON's dedication to ongoing innovation. The Cloud 5 shoes are an update to the already popular ON Cloud sneakers, offering more grip and a smoother ride. The 'Midnight Navy' colorway is both stylish and functional, making it an excellent choice for runs, gym workouts, or casual trips. It's intended for the urban runner who wants performance, comfort, and style all in one.
ON Cloudswift 3 'All Black'
The Cloudswift 3 'All Black' is a fantasy for city dwellers who must face the perils of the urban environment every day. It has the ideal combination of toughness and nimbleness for use in urban jogging. The shoe's HelionTM superfoam in the heel and mesh top combine to provide responsive cushioning and airflow for all-day wear. The 'All Black' design is more than just a stylish choice; it's a declaration of power and fortitude.
ON Cloudrunner Wide 'Undyed White Flame'
The 'Undyed White Flame' Cloudrunner Wide is a real eye-catcher. Those who want to stand out from the crowd in both performance and appearance will appreciate this sneaker. Long-distance runners and those with broader feet may appreciate the shoe's roomy toe box and plush insoles. The 'Undyed White Flame' colorway is a dramatic blend of immaculate white with blazing red accents, emphasizing speed and passion.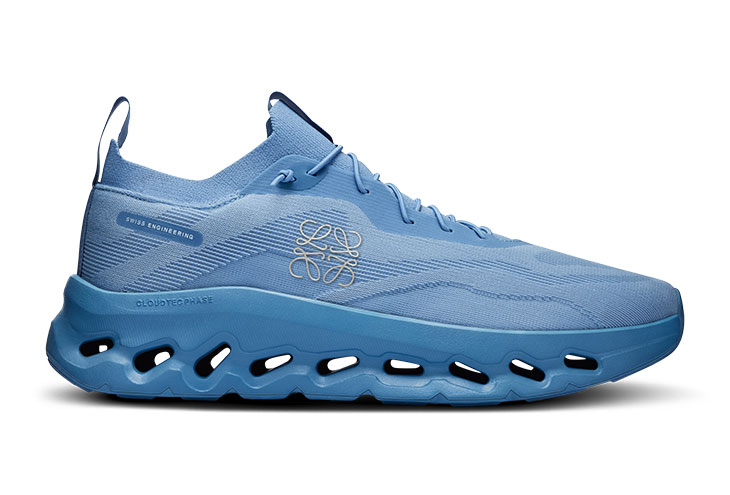 Loewe x Cloudtilt 'Forever Blue'
Loewe x Cloudtilt 'Forever Blue' is the result of a one-of-a-kind partnership between ON and the high-end fashion house Loewe. This shoe combines both stylish design and practical construction. It mixes ON's distinctive performance technology with Loewe's iconic design components to create a product aimed at the fashion-forward athlete. The 'Forever Blue' hue is coveted by sartorialists and athletes alike for its unique combination of style and performance.
When you choose ON, you are selecting a brand that places a premium on design, innovation, and environmental responsibility. The goal of developing ON shoes is not only to make a fashion statement; rather, they are focused on expanding the capabilities of what a running shoe can be. Because they offer a one-of-a-kind combination of cushioned landings and explosive takeoffs, they are adaptable to a wide range of running styles as well as environmental situations.
The ON shoes collection for 2023 is a demonstration of the brand's dedication to providing customers with high-quality products that are also high-performing and stylish. Every pair delivers a one-of-a-kind experience when it comes to jogging, ranging from the luxurious comfort of the Cloudmonster 'Dust Vapor' to the sophisticated appearance of the Loewe x Cloudtilt 'Forever Blue'.
RELATED: Adidas Originals X Wales Bonner Uvelil Fall Winter 2023 Collection