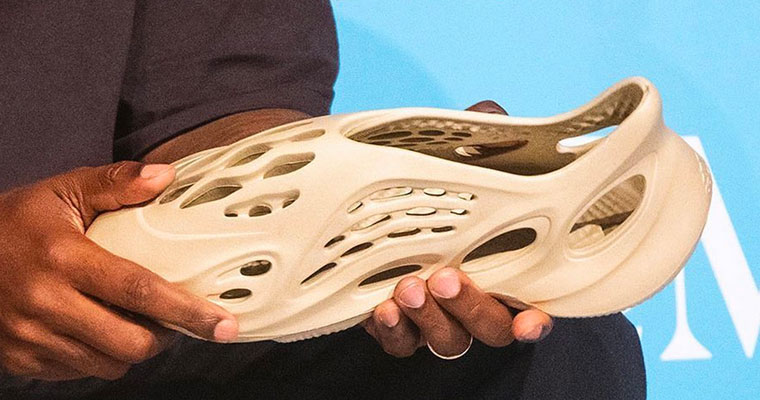 adidas revealed its plans to commence the sale of a portion of the remaining adidas YEEZY inventory, with the first release scheduled for May 31st, 2023. As part of this initiative, a notable proportion of the proceeds will be donated to carefully chosen organizations actively combating discrimination and hate, including racism and antisemitism.
During its annual meeting earlier this month, the renowned German sneaker brand adidas revealed its intention to sell its remaining Yeezy stock. This decision came after thorough deliberation of various strategies to handle the accumulated €1.2 billion ($1.3 billion) worth of unsold Yeezy merchandise.
"Selling and donating was the preferred option among all organizations and stakeholders we spoke to. We believe this is the best solution as it respects the created designs and produced shoes, it works for our people, resolves an inventory problem, and will have a positive impact in our communities." – said CEO of Adidas, Bjørn Gulden, in a statement.
Adidas has stated that a substantial portion of the sales will be directed towards organizations dedicated to combating racism and discrimination. These organizations include, but are not limited to, the Anti-Defamation League and the Philonise & Keeta Floyd Institute for Social Change.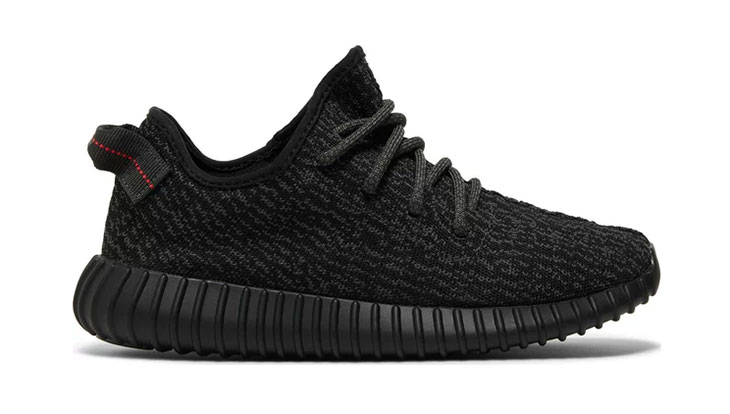 Yeezy Boost 350 'Pirate Black' 2023
The Yeezy Boost 350 'Pirate Black' 2023 is the latest iteration of the iconic sneaker silhouette, first introduced in 2015. Known for its versatile and timeless aesthetic, it has become one of the most sought-after Yeezy designs. This edition features a sleek, all-black colorway with a Primeknit upper and a signature Boost midsole, ensuring maximum comfort and style. It incorporates subtle refinements, such as updated materials and improved stitching, enhancing both durability and overall quality. With its minimalist yet distinctive design, the Yeezy 350 Pirate Black 2023 remains a coveted sneaker choice for sneakerheads and fashion enthusiasts alike, offering a fusion of comfort, luxury, and streetwear appeal.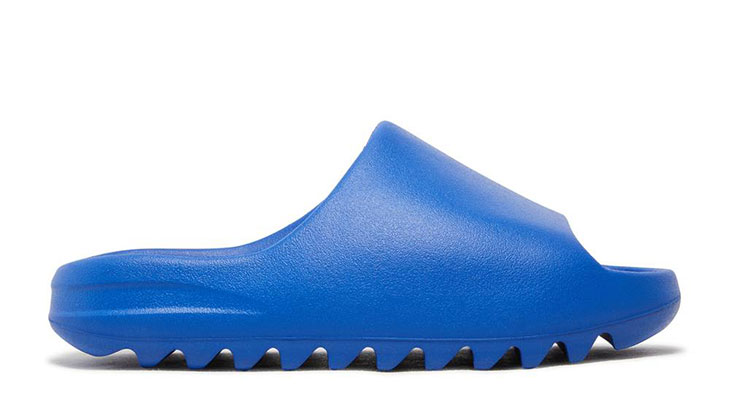 Yeezy Slides 'Azure'
The Yeezy Slides 'Azure' offer a vibrant and eye-catching option in the Yeezy footwear collection. These slides feature a striking azure blue colorway that adds a pop of color to any casual ensemble. Made with a comfortable foam construction, they provide a lightweight and cushioned feel for all-day wear. The Yeezy Slides 'Azure' showcase a minimalist design, creating a sleek and contemporary look. Whether for a day at the beach, running errands, or lounging at home, these slides combine style and comfort in one fashionable package.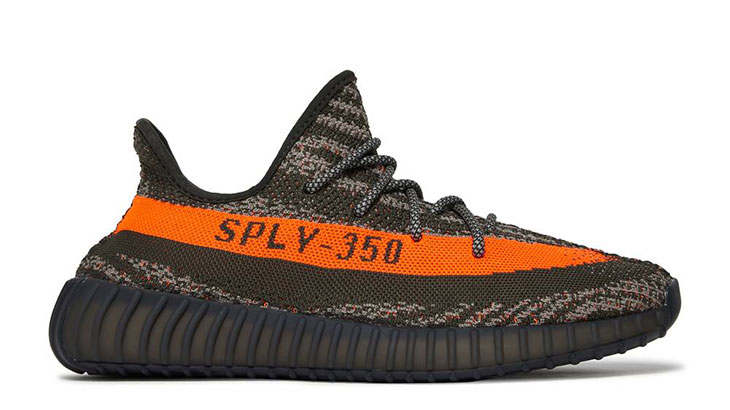 Yeezy Boost 350 V2 'Carbon Beluga'
The Yeezy Boost 350 V2 'Carbon Beluga' is a fresh and unique take on the popular Yeezy silhouette. This iteration combines a carbon black and beluga grey color scheme, creating a visually appealing contrast. The Primeknit upper ensures a snug and flexible fit, while the Boost midsole offers exceptional comfort and energy return. The Yeezy 350 Carbon Beluga colorway showcases a orange side stripe, adding a pop of color to the design. With its combination of style and performance, the Yeezy Boost 350 V2 'Carbon Beluga' is a must-have sneaker for those who appreciate the fusion of fashion and functionality.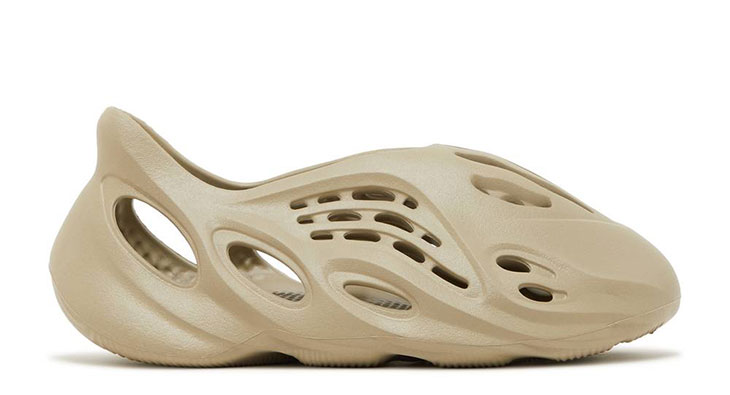 Yeezy Foam Runner 'Stone Salt'
The Yeezy Foam Runner 'Stone Salt' is a unique and futuristic footwear option. These clog-like shoes feature a distinctive, one-piece molded foam construction that provides a comfortable and lightweight feel. The Stone Salt Foam Runners offer a neutral and earthy tone, making it versatile and easy to pair with various outfits. The shoe showcases a perforated design that allows for breathability and ventilation. Whether you're lounging at home or making a fashion statement on the streets, these innovative and eco-friendly shoes are sure to turn heads and deliver a comfortable experience.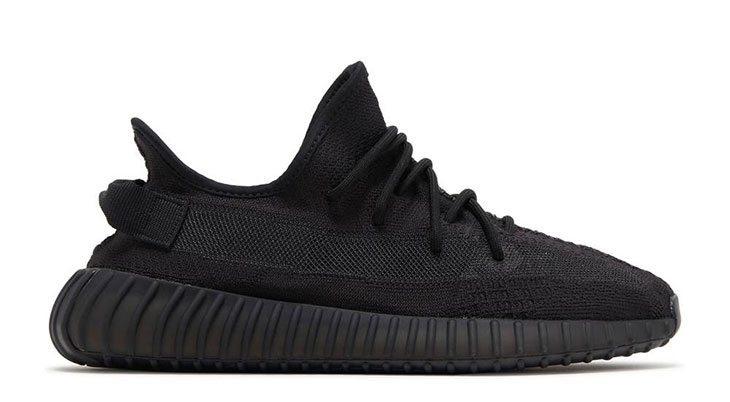 Yeezy Boost 350 V2 'Onyx' Restock
The highly anticipated Yeezy Boost 350 V2 'Onyx' is set for a restock, much to the delight of sneaker enthusiasts. This edition features a sleek black upper with subtle hints of grey, exuding a minimalist and modern aesthetic. The Primeknit construction ensures a flexible and comfortable fit, while the signature Boost midsole delivers responsive cushioning. The 'Onyx' colorway has garnered significant attention for its versatile appeal, allowing it to seamlessly complement a range of outfits. With its restock, fans have another opportunity to acquire this coveted Yeezy design and add a touch of style and exclusivity to their sneaker collection.
IN CASE YOU MISSED IT: OUR LEGACY WORK SHOP & STÜSSY VOL. 6